TwentyTwo Promotions are the twentieth recipients of Hands Up for Trad's Business Limelight Award. The "Limelight's" are a monthly initiative (launched in October 2012) that recognises the outstanding contributions made by businesses and organisations who contribute, shape and influence the arts and cultural sector in Scotland today. TwentyTwo Promotions are a music agency who are making a real difference to the lives of the musicians they represent.
We asked Craig Corse of TwentyTwo Promotions the following questions.
What is your principal company activity?
Despite an initially misleading name, TwentyTwo Promotions is a Glasgow-based agency specialising in folk and traditional music.
We tour artists throughout the UK and to Europe, and work in partnership with agents on the continent and in Canada and Australia (and more to come…), to export Scottish artists to audiences around the globe.
When and where did the company first start trading?
The agency has been my full-time occupation for nearly two years, but building up to that stage for four years prior. The first gigs were booked in 2010, for Mairearad and Anna's spring 2011 tour.
What made you want to work in Scottish culture?
For as long as I can remember, I've always been involved in music and Scottish culture in some way. I play the fiddle (though just socially these days), starting when I was eight years old, but prior to that had attended concerts at the Orkney Folk Festival (of which I am now assistant director) and other events in Orkney, where I was born and raised.
I moved to Glasgow for university in 2006, graduating in Marketing in 2010, and having stayed in the city the agency now combines the degree – which I really enjoyed studying – with a lifelong passion for Scottish music.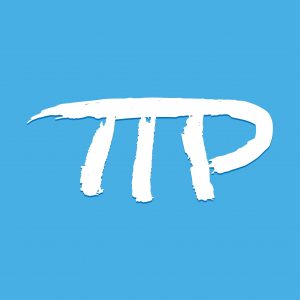 Can you tell us of any particular company highlights?
Each new band on the roster is a highlight, as to have that trust placed upon you is a serious, yet gratifying, thing.
Taking on Blazin' Fiddles in 2015, however, was the move that made me jump fully to full-time self employed – no more propping up the hobby/habit with pub shifts – and I haven't looked back.
On a day to day basis, though, each new festival, or significant step forward, with any artist – be it to a bigger stage, a large capacity hall, a venue we've perhaps been trying to get for years, or a cracking review – are highlights, as confirmation of things being not just on the right track but growing, developing and continually moving forward.
What are your company's plans for the future?
Onwards and upwards!
Whilst I'm very pleased – though far from complacent – with how things are at the moment, and very, very cautious of spreading resources too thinly, I'd be lying if I said my eyes weren't on some sort of continued development or growth. I'm at my capacity just now, however with some admin support (still just a one-man-band) it will hopefully be possible to build from there.
How will you celebrate receiving Hands Up for Trad's Business Limelight award?
Simon's promised to pick up the bar tab from the last weekend of Celtic Connections. 🙂
Contact TwentyTwo Promotions
http://www.twentytwopromotions.com
Follow these topics: Limelight, News, Newsletter