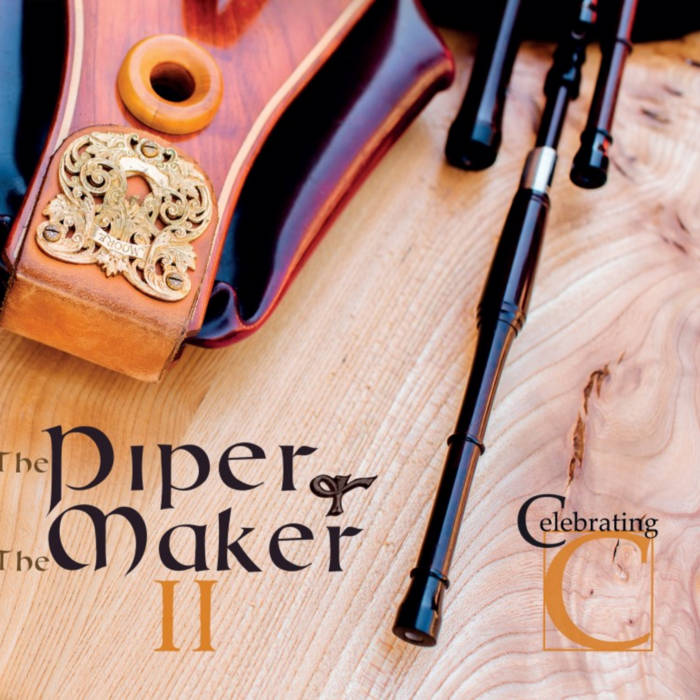 A Compilation of fine Scottish Pipers, playing 'C' Scottish Small pipes made by Hamish & Fin Moore
Some 20 years on from the release of The Piper and the Maker, an album which featured notable players performing on instruments made by Perthshire pipemakers Hamish and Fin Moore, a follow-up album, The Piper and the Maker II – Celebrating C, has been released, once again with some of Scotland's finest pipers but this time focussing on the Smallpipes in C which the Moores have been making, to widespread acclaim.
Playing traditional and recently composed material, the pipers showcased across the album's 12 tracks are Hamish Moore, Brìghde Chaimbeul, Gary West, Angus MacKenzie and Ross Ainslie, as well as duo performances from piper Seonaidh MacIntyre and fiddler Ewen Henderson and the pipes and viola pairing of Fin Moore and Sarah Hoy. Songs with pipe accompaniment are contributed by Calum Alex Macmillan, Steve Byrne, Allan MacDonald and Margaret Stewart.
As well as providing a showcase for the Moores' pipes in the hands of masterly players, the album exemplifies the current vibrancy of the "cauld wind" or bellows- blown pipes revival which has invigorated the Scottish piping scene over recent decades.The album is available on CD or download via Hamish and Fin Moore's Bandcamp Page. https://moorepipes.bandcamp.com/album/piper-and-the-maker-ii-celebrating-c
For further information or interview, contact finmoorepipes@hotmail.com
Follow these topics: News, Newsletter