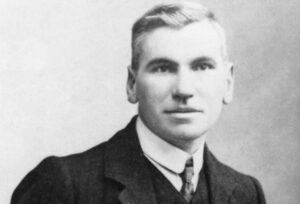 To commemorate the 100th year of the death of this amazing man, Fraser Bruce is organising a song writing competition with the final to be held in Pollokshaws Burgh Hall on the 30th November 2023. This will be exactly 100 years from the actual date of his death. It is also St.Andrews night.
John MacLean often used these halls for his own meetings. As such, it is wonderful that we can be there on this occasion to remember him in song.
The subject of all entries is simply 'John MacLean'.
There are very few basic rules ;
01) All lyrics must be original. However, they can include quotations/extracts from any talks or speeches that Maclean made.
02) Melodies would preferably be original but this is not absolutely necessary. However, original melodies will take preference when judging.
03) All lyrics should be in English or Scots
(Note: We cannot accept songs written in Gaelic because neither me nor any of the selected judges speak Gaelic. As such we could not properly assess the historical accuracy or the political comment of the lyrics of the song. Also, the audiences will have a vote on the evening and if they do not understand Gaelic then they would be in the same position as the judges).
04) Songs should preferably be approximately 3:30 minutes long.
05) If possible, but again not absolutely necessary, songs should have a chorus to encourage audience participation.
06) Songs that have been previously recorded can not be entered.
07) Songs do not have to be written specifically for the competition. If you have a relative song which was written a time back and you would now like to enter it in this competition then that is acceptable. Providing that the subject of your song is 'John MacLean'.
Final date of submission – 31st August 2023.
How to submit your entry.
01) One copy of all lyrics by email to fraserbruce00@gmail.com
02) An explanation of your song should accompany the lyrics.
ie; your reason for writing the song and information on the specific subject of your song.
03) An MP3 version of your song should be submitted to gavin.paterson@ntlworld.com
(Do not worry if you are not a singer or performer of note, we just need to hear the melody)
04) If you are able to notate your song then that should also accompany your email.
Detail required with your application.
Your name and address.
Title of song.
Telephone number.
Email address.
Proposed format of competition.
Note; This will not be finalised until we know the exact number of entries and their geographical location. However, the following is how we propose to proceed at present. This may change if numbers exceed our anticipated entries.
01) No writer will be required to perform their own song to avoid the potential of performance ability over song writing capability.
02) A house band, who cannot submit an entry, will perform each song.
03) A series of heats will be organised in smaller venues.
04) The number of heats will be dependant on how many entries we receive.
05) The location of each heat will be determined on the geographical spread of entries.
06) The final will be all ticket as the Pollokshaws Burgh Hall only holds 200 people. (Note, if the interest is huge we may need to hold the final in a larger venue)
Follow these topics: News, Newsletter