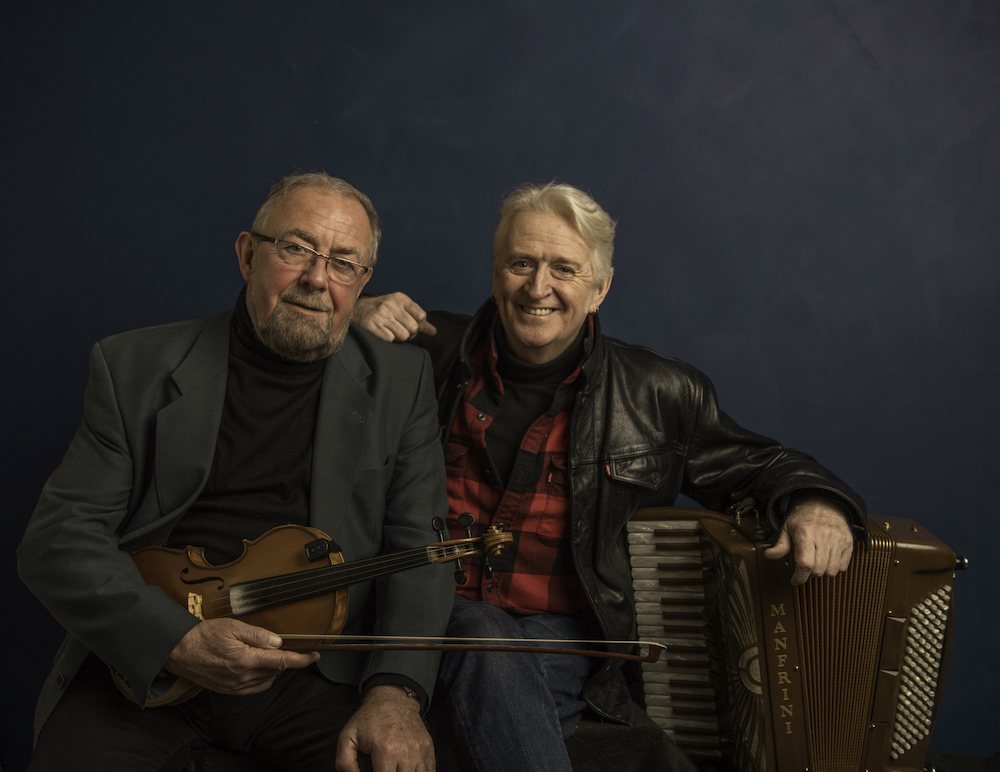 Festival fever has come early for Fochabers as the village gets set to welcome the return of a beloved musical twosome in the form of Aly Bain and Phil Cunningham, for a night of entertainment affectionately being dubbed Mayfest.
From the organisers behind Moray folk festival Speyfest, the night will see Aly and Phil take to the stage of Fochabers Public Institute once again on Saturday 13 May for a fun-filled evening of tunes and chat in their inimitable style that has earned them a raft of local fans and friends.
The duo have become a national institution with their incomparable mastery of fiddle and accordion, bringing excellence in traditional music to venues across the country. With over a quarter of a century of well honed skills and hilarious banter that has created a large following in Fochabers and beyond, tickets for Mayfest are expected to go fast.
Milne's High School Fiddlers will open the concert, which kicks off at 7pm, giving north-east audiences a taste of Speyfest two months in advance of the festival returning to Fochabers in July. Hosted by Speyfest compere Chris Wiles, audiences will also be able to purchase tickets for the summer festival.
Speyfest Chair Ashleigh McGregor said: "Aly Bain and Phil Cunningham are always a firm favourite at Speyfest and in the village of Fochabers. After Aly wasn't able to make it to the festival last year, it's brilliant to welcome the pair back to the village for this special concert. It's set to be a brilliant night to get us all in the mood for Speyfest and we look forward to seeing lots of locals join us for what we've nicknamed Mayfest!"
Aly Bain and Phil Cunningham said: "We're very much looking forward to getting back in front of Fochabers audiences for a special wee night of tunes and chat. We always have a blast at Speyfest and no doubt Mayfest will be no different!"
First held in 1995, Speyfest has grown from a local event with one small tent holding around 300 people, to a 1500-capacity festival and a much-loved jewel in Scotland's traditional music calendar.
Speyfest is set to display the very best Scottish talent in Fochabers between 21st – 23rd July 2023. The packed programme is also set to feature the festival's much-loved music workshops, a bustling craft fair, whisky and gin tastings, prosecco afternoon tea and the well-attended Celtic Kirk service.
With a place at the heart of the Speyside community and the Scottish events calendar for more than two decades, Speyfest thrills traditional music fans from Fochabers, Moray and right across Scotland year after year.
Tickets for Aly & Phil's "Mayfest" concert are available for £20 from Christie's Chemist in Fochabers or from www.speyfest.com.
Follow these topics: News, Newsletter