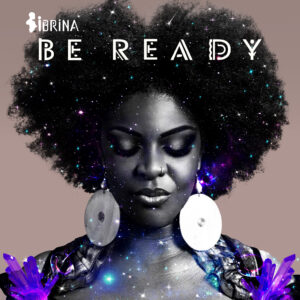 Hands Up for Trad's Women in Music and Culture 2023 list has been announced to celebrate just some of the women working in Scotland.
Launched as part of International Women's Day 2023, we shine the spotlight on 15 women who all contribute towards Scotland's cultural landscape through their work. Read the list here.
We asked Subrina Ward to tell us more about there work, influences and ambitions for the future.
How did you first get involved in the arts and who were your early influences?
I can say that my entire life has been touched by the creative arts ever since I was in my mother's womb. My influences began with my parents who constantly sang melodies in every room of our house. I grew up in this love for music and song and it permeated every stage of my formative years. I am a product of the way song carried my ancestors through hard times and happy times. I grew up in a Jamaican community which translated feeling and art through sound, from the roots and the undergrowth of deep ancestral mycelium feeding the folk-music of the people. Other vivid influences who permeated my world was the international sounds of South African vocalist Miriam Makeba, she poured strength, feeling and dynamism into her performances. As a young girl I was gripped by scenes of her performances broadcasted on local television in Jamaica in the 90's. During my high school years, exposure to various aspects of the creative arts ignited the embers of talent inherited from both my parents. These embers of creativity continue to burn fiercely within me today. My professional years with on stage experience and recording began in the early 2000's and has continued since then on a variety of platforms. Music is what brought me to Scotland.
At a time which has been very challenging for many people working in the arts, how did you use the last 3 years to develop your creativity?
The last 3 years I interpreted as a time for growth development and took advantage of training forums surrounding the business of music including publishing and copyright. I felt that reinforcing the knowledge I had would be very important for moving forward.
Not many people know about my time of studying, but in the last (3) years I have also celebrated the completion of an Undergraduate in Film & Media (2021) and a Postgraduate in Publishing Studies at the University of Stirling (2022). These achievements were accomplished under challenging times however, I am grateful for the depth of knowledge and experience gained which I now use to strengthen my creative and innovative endeavours.
I also spent time identifying solid networks and discussed collaborations which would manifest on a variety of levels in the creative spaces both digitally online and in-person live performances, such as curating concerts for Celtic Connections showcase during and after the lockdown.
I also released a new single called "Be Ready" heralding possibilities growth and motivation.
Here is the official music video in which I communicated how meaningful it is to me thriving in this beautiful and energetic Scottish landscape   https://youtu.be/3uxYZRHqN1M
Here too is a live performance with my band from Celtic Connections and Scotland's Year of stories in summer 2022 https://youtu.be/k5g9YqIRQLY
Wrapped in with the preparation period I also found relaxing moments and listened to more Celtic music and even bought myself an MK Pro- Low D Whistle which I love, and hope will have a place somewhere in my creative future!
Who or what interests you creatively?
Nature: carries, supports, and inspires me and so I usually start there. Born and raised on the island of Jamaica growing up in a rural community exploded when I first arrived in Scotland. So, I take walks, quiet moments, and bold steps in reconnecting with the natural environment as often as I can, where I always find inspiration and resuscitation. Second, as a "body of culture", I am very interested in exploring ways of dissipating the fuel of trauma. I am very interested in finding true freedom and peace through creative expressions so that I can open a gateway for others to be inspired to do the same. I see the need to have group and community consultation for growth and healing for humanity. I do believe that shared creative outlets are part of the breakthrough. I know music is a healer.
So, I always have an interest in creating musical spaces which take us through the vibrations of healing and love together as a people and that is what I set out to achieve when I am on stage through words, power, sound.
What are your plans for the next year or so and/or what are your longer term creative ambitions?
My plan for this next year is to embrace the processes of reintroducing myself creatively, to increase momentum for both local and international reach. Change is very much part of everyone's life, and I want to continuously demonstrate personal and professional growth experienced along my journey thus far.
I plan to continue with musical collaborations and fusion between Scotland and Jamaica. I also hope to be able to say very soon that a new Album is in the workshop and when it is done to finally take it on the road. As an independent singer-songwriter, finding resources for landmark projects can be daunting at times. However, when that time comes down the road, I hope that local Scottish and international audiences will be singing along.
Long-term ambitions reside in being able to leave a legacy of substance and a positive impact where my work is experienced locally and abroad.
Thank you Hands Up for Trad for this opportunity to share on this platform. I am so grateful to be featured as one of Scotland's women in the musical and cultural scene, having made this country my home over the last 13 years, this means a lot to me. Scotland has been good to me!
Find out more about Subrina Ward here.
Hands Up for Trad are an organisation who work with Scottish traditional music, language and culture. If you would like to support our work you can donate here.
Follow these topics: News, Women in Music