Hands Up for Trad's Ignition Award is an award for musicians and bands who put the charge into the tradition. At Hands Up for Trad we like to celebrate innovation so we have brought forward this award to celebrate those musicians who take chances and in doing so make Scottish trad music an exciting place to be. Rachel Newton is an amazing musician who is never short of innovative new ideas that make her music thoughtful and exciting.
We asked Rachel Newton the following questions.
When did you first start playing music?
I started piano lessons when I was 5 and at the same time I was learning Gaelic songs at school. I took up the clarsach and violin at the age of 8 and soon after starting attending the Feis.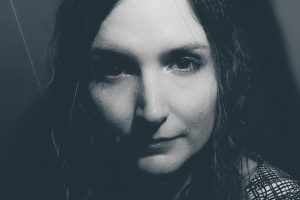 Did you make a conscious decision to be innovative with your music?
I don't think I did, but I did try to make music I wanted to make, not designed specifically to please others and also to try and challenge myself and my abilities, which I guess maybe leads to innovation?!
What are your main influences?
I'm influenced by so many different thing it's hard to say! I think I'm mostly influenced by very old traditional music, particularly ballads, combined with everything else that I hear and experience day to day. Musicians and bands that have inspired me over the years include Martyn Bennett, Bjork, Joanna Newsom, Vasen, Gillian Welch and Flook among many others.
Watch Rachel's acceptance video
What music excites you that we should be listening to?
In the past few weeks I've been excited hearing music from Finnish trio Karuna, Martin Green's new project Flit, English duo The Rheingans Sisters and the singing of the Lemon Bucket Orkestra. I love the Kora and recently heard a great live session on the radio with Mosi Conde.
What are your plans for the future?
I've been working with my own band on bringing my recent album Here's My Heart Come Take It to life so I hope to take that on the road to a few festivals and venues next year. I'm also just about to release new albums and tour with my other bands The Shee and The Furrow Collective and I'm looking forward to a trip to Australia with Scottish/Norwegian band Boreas next year. I'm always looking to collaborate on new projects both in music and across different platforms such as theatre, dance and storytelling so I'd love to continue to do more of that in the future too.
How will you celebrate receiving Hands Up for Trad's Ignition Award?
Probably with a few bottles of Bolly on the private yacht…being a folk musician is a very lucrative job.
Contact Rachel Newton
07787188919
dansette1234@gmail.com
http://www.rachelnewtonmusic.com
Follow these topics: Ignition, News, Newsletter