Edinburgh Ceilidh Club are the thirty fourth recipients of Hands Up for Trad's Business Limelight Award. The "Limelight's" are a monthly initiative (launched in October 2012) that recognises the outstanding contributions made by businesses and organisations who contribute, shape and influence the arts and cultural sector in Scotland today. Edinburgh Ceilidh Club have been running great ceilidhs in Edinburgh since 2005.
We asked Mark Neal of Edinburgh Ceilidh Club the following questions.
What is your principal company activity?
Running weekly and monthly ceilidhs for the general public in Edinburgh.
When and where did the company first start trading?
We have been running ceilidhs since Nov 2005
What made you want to work in Scottish culture?
I love Scottish music & dancing and felt there wasn't enough people effectively promoting great Scottish music and dance.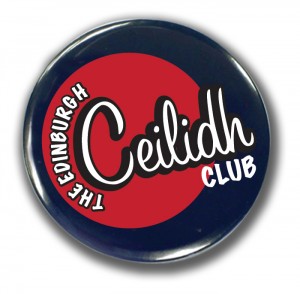 Can you tell us of any particular company highlights?
Growing from running small ceilidhs to having some of our events at The Picture House in Edinburgh with around 450 people attending some of our Friday ceilidhs in one of Edinburgh's best live music venues.
Seeing a community growing up around the Edinburgh ceilidh club has been lovely, I set out with the aim of putting on great music and dancing with an aim to promote the culture, support musicians and run an effective business. But one of the lovely side effects has been to social group that has grown up among many of the regular dancers who have regularly told me how much the Edinburgh ceilidh club has improved their lives.
What are your company's plans for the future?
We aim to continue to run more great ceilidhs.
How will you celebrate receiving Hands Up for Trad's Business Limelight award?
By being happy 🙂
Sharing on our social media and mailing list etc.
Contact Edinburgh Ceilidh Club
c/o The Sonic Lodge
9 Ferry Road
Edinburgh
Scotland
EH6 4AD
http://www.edinburghceilidhclub.com
Follow these topics: Limelight, News, Newsletter