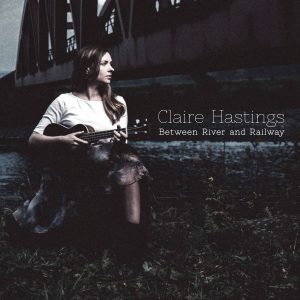 The Bothy Lads features on Claire's debut album 'Between River and Railway' released 29th April 2016 on Luckenbooth Records. Produced by Ali Hutton, recorded by Keir Long at Carrier waves Studio.
Vocals – Claire Hastings
Guitar & vocals – Jenn Butterworth
Accordion – Andrew Waite
Fiddle – Laura Wilkie
Bass – Duncan Lyall
Percussion – Martin O'Neill
The Bothy Lads is a traditional song from the Northeast of Scotland. A bothy was an outbuilding on a farm where the unmarried male farm workers lived in the days when the farms were worked by men with horses. The song tells of a woman who has been heartbroken by a 'bothy lad', and is left holding the baby.
Claire originally learned this song from the singing of Cilla Fisher and Artie Tresize, but the song also goes by the name; 'When I Was Noo But Sweet Sixteen' famously sung by Jeannie Robertson.
Claire Hastings is a folksinger/songwriter originally from Dumfries, Scotland. Last year, Claire won the BBC Radio Scotland's Young Traditional Musician of the Year award and is quickly becoming one of Scotland's leading folksingers. Standout performances include BBC Proms in the Park with the Scottish Symphony Orchestra, BBC Music Day singing alongside Lulu, Jamie Cullum and Deacon Blue and performing for First Minister Nicola Sturgeon at London's National Theatre. In 2015 Claire was nominated for Scots Singer of the Year at the Scots Trad Music Awards.
2016 sees the release of Claire's highly anticipated debut album Between River and Railway in April as well as embarking on tours throughout the UK and New Zealand. Now based in Glasgow, Claire performs as a soloist, with The Claire Hastings Band, with Top Floor Taivers and Robyn Stapleton.
"Hastings' talents not just as a musician but as a compelling storyteller were obvious" THE HERALD
"Justifies the hype" THE NATIONAL
Artist website: http://www.clairehastings.com
Single title: The Bothy Lads
Album title: Between River and Railway
Release Date: 29/04/2016
Single artist: Claire Hastings
Single duration: 3.50
Record Label: Luckenbooth Records
Catalogue No: LUCKEN001CD
Writers: Trad, Claire Hastings, Lional McClelland, Roddy McMillan, William Douglas/Lady John Scott
Publishers: n/a
Explicit?: No
Search Terms:
Follow these topics: contemporary, Featured release, folk band, Guitar, banjo etc, Releases, Scots language song, Scottish songs, Scottish Traditions and Culture, songwriter