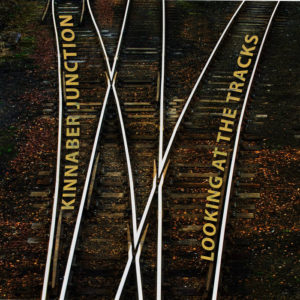 A song born while walking the dog, or the chorus was anyway. The verses were inspired by a book by Montrose author Forbes Inglis. His book, The Sea Enriches, is a history of the river Southesk which serves as Montrose harbour and twice daily fills "the basin" which hosts tens of thousands of geese every winter.
Gary Anderson – Vocals, Acoustic Guitar, Mandolin
Rhona Macfarlane – Violins
Lynne Anderson – Vocals
The rhythm on this track is provided by the North Sea with a bit of help from producer Mo Dickson.
Kinnaber Junction is the musical vehicle for Montrose singer/songwriter Gary Anderson. With over 30 years of gigging behind him Gary has gained a wealth of experience covering a wide range of instruments and genres. Kinnaber junction play in several different formats from solo performances from Gary himself to a full band line-up. His solo performances showcase his eclectic style of playing and singing – mixing his own original material which covers a wide range of subjects and inspirations, with well-chosen folk, rock and country covers, all stripped down to great effect using only his voice and a guitar. He also currently supplies vocals and guitar with Rock band F'n'3Gs, and performs in a duo with his sister under the name Kith & Kin.
Gary gigs all over Scotland and has performed in Norway and Ireland as well as opening for many artists such as Dougie Maclean, Blue Rose Code, Old Blind Dogs, Skerryvore, Donnie Munro, The Blockheads and many others Other notable appearances have included Celtic Connections, Dougie MacLean's Perthshire Amber Festival, Belladrum Tartan Heart Festival, Montrose Music Festival, The Ugie Folk Festival, Edinburgh Folk Club, Montrose Folk Club, The Wee Folk Club.
His new album, Looking At The Tracks is the first released as Kinnaber Junction, and was recorded with musicians he has crossed paths with over his career.
Artist website: http://www.reverbnation.com/kinnaberjunction
Single title: Tales From The Esk
Album title: Looking At The Tracks
Release Date: 30/06/2017
Single artist: Kinnaber Junction
Single duration: 4:30
Record Label: Independently released
Catalogue No: n/a
Writers: Gary Anderson
Publishers: n/a
Explicit?: No
Search Terms:
Follow these topics: contemporary, Featured release, Guitar, banjo etc, Releases, songwriter