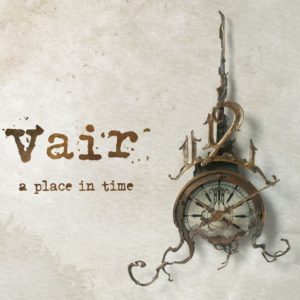 Trip To Breckon
(Contradiction- Trad)
(Freefalling – Michael McGoldrick)
(The Hard Drive – Fred Morrison)
The band are always grateful that they've managed to hear and play with fantastic local and visiting musicians. Ryan learnt the first tune in this set from one of the band's heroes, Tim Edey, who has played up in Shetland many times. The other two tunes are relatively new pipe tunes and big favourites of the band members when it comes to sessions. The title comes from the 2013 Cullivoe Up Helly Aa where Ryan and Lewie were Jarl Squad musicians. Lewie ended up on the back of a quad trailer, banjo in hand with a bunch of vikings. An exciting way to spend a Friday morning in Yell.
Roland the Headless Thompson Gunner
(Warren Zevon/David Lindell)
Erik takes vocal duties for this song, which is one of the few songs Lewie has managed to convince the band to play. It is a fictional account of a Norwegian mercenary in Africa during the Cold War but the themes of foreign intervention and greed seem very relevant fifty years on.
Hailing from across Shetland, Vair are a four-piece comprising of some of the Island's most prodigious talents and offer a mix of traditional and new tunes and songs in their own dynamic style.
The band's members have already played with different artists at various festivals and events around the country but only got together in 2012 after many enjoyable tunes together at the Shetland Folk Festival over the years.
They made their Shetland Folk Festival debut at Clickimin in 2012 to a standing ovation and have since gone down a storm with audiences at home and beyond, playing with artists such as JP Cormier, Tim Edey, Kris Drever, Shooglenifty and. Last year the band made their Celtic Connections debut to critical acclaim and this year marks the release their debut album, A Place in Time on May 1st.
The band cite Shetland, Scottish and Irish folk, American Bluegrass and other genres from around the world as big influences.
Vair are: Ryan Couper (guitar and mandolin), Erik Peterson (percussion and vocals), Lewie Peterson (banjo, mandolin and vocals) and Jonny Polson (guitar and vocals). The album was recorded live in a country hall in Sandwick, Shetland by Tim Matthew (Lau/Mystery Juice)
"Displaying both prodigious individual prowess and sizzling collective ­synergy."
Scotsman
"First class musicianship from four of Shetland's finest instrumentalists and singers, these guys have the potential to be Shetland's next big musical export" Shetland Folk Festival
Artist website: https://www.facebook.com/VairBand/
Single title: Roland The Headless Thompson Gunner/ Trip to Breckon
Album title: A Place in Time
Release Date: 01/05/2017
Single artist: Vair
Single duration: 5.58
Record Label: N/A
Catalogue No: 00001
Writers: Arranged by Vair (Trad/McGoldrick/Morrison)
Publishers: Vair
Explicit?: No
Search Terms:
Follow these topics: Featured release, folk band, Guitar, banjo etc, Releases, songwriter