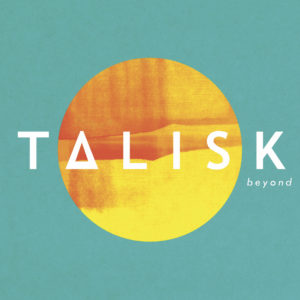 Montreal is the opening track of our album Beyond! It was written after a trip I took to Canada. Destination was Halifax and I got stuck in a snow storm which meant I had to lay over in Montreal. Normally a flight cancellation leads to a lot of distress and general frustration but this wasn't that! I was surprised by my Iranian family who he hadn't seen in 15 years and I even ended up on national news and had a magical night in a beautiful city. Or so I think… it was covered in about 6ft of snow so I'll have to take a trip over again!!
In their five years, Scottish firebrands Talisk have stacked up several major awards for their explosively energetic yet artfully woven sound, including 2018's Belhaven Bursary for Innovation & 2017's Folk Band of the Year both at the MG Alba Scots Trad Music Awards, and a BBC Radio 2 Folk Award.
Mohsen Amini – the BBC Radio 2 Folk Awards' Musician of the Year 2018, Hayley Keenan and Graeme Armstrong seamlessly meld concertina, fiddle and guitar to produce a multi-layered, enthralling signature that has effortlessly captivated audiences from the USA to Australia, and throughout the UK.
Appearances at world-leading festivals – including the Cambridge Folk Festival (Closing Sat Main Stage), Denmark's Tønder, WOMAD UK and Las Palmas, the Philadelphia Folk Festival, Celtic Colours, Milwaukee Irish Festival and five successive outings at Glasgow's Celtic Connections – have amassed a die-hard following, whilst the world's folk and world music media have also lauded high credits upon the trio. The release of their hotly anticipated second album, Beyond, in October 2018 was met with a five-star 'Top of the World' review in Songlines, praising the band as "incredibly infectious and endearing… fresh, invigorating, accomplished and playfully frisky."
Artist website: http://talisk.co.uk
Single title: Montreal
Album title: Beyond
Release Date: 26/10/2018
Single artist: Talisk
Single duration: 5.28
Record Label: Talisk Records
Catalogue No: UKFA21800201
Writers: Mohsen Amini
Publishers: Talisk Records
Explicit?: No
Search Terms: {Search terms:18}
Follow these topics: concertina, Featured release, fiddle, folk band, Guitar, banjo etc, orchestral, Releases