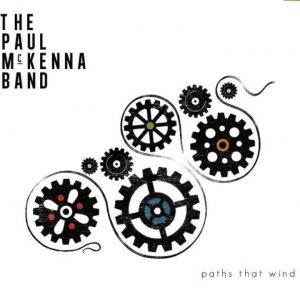 This song talks about being away from home and trying to make new connections while constantly missing the old. Eventually the new ones become equally as important.
2016 will see The Paul McKenna Band celebrate their 10th Anniversary. To celebrate this milestone they are releasing their fourth, highly anticipated, studio album "Paths that Wind", produced by the legendary John McCusker.
The new album features guests in the form of some of Scotland's greatest musicians – John McCusker, Rod Paterson, Mike Vass and James Lindsay. With a contemporary approach to songs, although not straying too far from their roots, their arrangements are both fresh and innovative. The exciting sound of The Paul McKenna Band is created through outstanding Vocals, driving Guitar and Bouzouki, intense fiddle playing, a warm pairing of flute and whistles and dynamic bodhrán and
percussion.
Artist website: http://paulmckennaband.com
Single title: Long Days
Album title: Paths to Wind
Release Date: 26/04/2016
Single artist: Paul McKenna Band
Single duration: 3:41
Writers: Paul McKenna Band
Publishers: MCPS
Explicit?: No
Follow these topics: English language songs, Featured release, Releases