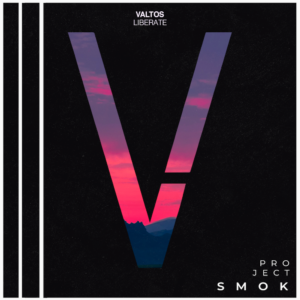 Liberate is the thrilling new cutting-edge single from award-winning Skye duo Valtos and acclaimed neo-trad trio Project Smok, set for release on Friday 3rd February.

The energetic track sees Valtos collaborate with another band on a track from start to finish for the first time, having previously worked on a liquid drum and bass remix of Project Smok's stunning single Ceitidh's in 2021.

The single release will come hot on the heels of Valtos and Project Smok's sold-out Celtic Connections show that they will be playing together at Oran Mòr on Friday 27th January.

The upbeat single celebrates the independent spirit of Highlanders, using vocal samples from the late Charles Kennedy, former MP for Ross, Skye and Lochaber and Liberal Democrat leader, to drive home the poignant message.

The Highlander can be heard passionately speaking about championing Scottish tradition and putting the people first. This is fused with Ali Levack's unmistakably skilled and infectious whistle-playing, driving guitar rhythm and a banging electronic beat on the track, which brings a late-night club sound to music rooted in place and traditional.

Scottish electro duo Valtos is comprised of Isle of Skye natives Martyn MacDonald and Daniel Docherty. The pair, who were named Up and Coming Artist of the Year at The Scots Trad Awards 2022 and make music described by Folk Radio UK as "like nothing you have ever heard before", started with a string of remixes aiming to showcase both adaptability and variety in their sound, which ultimately culminated in their debut album Valtos, released in June 2022. They are joined by fiddle player Euan McLaughlin on Liberate.

Project Smok is the neo-trad trio of Ali Levack on whistles, Pablo Lafuente on guitar and Ewán Baird on bodhrán, whose nonconformist and progressive Scottish traditional music has set them apart since their formation in 2017, making them a household name in the traditional music scene.

They boast nominations for Best Up and Coming Artist at the MG ALBA Scots Trad Music Awards 2018 and the Belhaven Bursary for Innovation in 2019, not to mention an unforgettable collaboration with 2019 Scottish Album of the Year nominee Edwyn Collins on their 2020 debut album, Bayview. The close-knit group draws inspiration from indie pop acts like The 1975, LANY and Bon Iver, alongside more time-honoured, West Coast styles of playing.

Martyn MacDonald said: "We wanted to start 2023 with a bang and what better way than a collaboration with Project Smok. We are such huge fans of the band and have wanted to work with the boys for years. The vision for this single was pure energy from start to finish – that's just what you expect with Project Smok so it worked perfectly."

Daniel Docherty added: "This felt like the easiest collaboration of all time, it all came together in a matter of hours – sometimes tracks just form like that. Project Smok are one of the hottest trad bands around currently and we're chuffed with the collaboration."

Ali Levack said: "We are big fans of the cutting-edge sound Valtos are championing alongside other electronic acts in the trad world and it was a total joy to collaborate with Daniel and Martyn. We're really pleased with how the track has turned out, it feels like the perfect mix of sounds from both bands."

Valtos will have collaborative shows coming up throughout the year, with details to follow on their website.

Liberate will be available to stream and download on all major digital platforms on Friday 3rd February. For more information, visit www.valtosband.co.uk or www.projectsmok.com.
Artist website: http://www.projectsmok.com
Single title: Liberate
Album title:
Release Date: 23/02/2023
Single artist: Valtos and Project Smok
Single duration: 3:19
Record Label:
Catalogue No:
Writers: Project Smok
Publishers: PRS
Explicit?: No
Search Terms: {Search terms:18}
Follow these topics: contemporary, Featured release, folk band, Newsletter, Releases, whistle