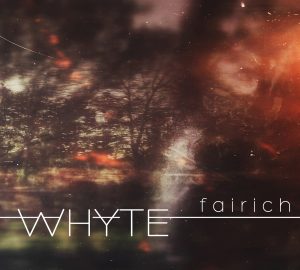 This song survives in the oral tradition of Mull and is considered there to be of local origin. Verses not current in Mull tradition are preserved in published versions and verse 4 is a nod to the version published in 1879 in An t-Òranaiche. The version in An t-Òranaiche makes it clear that the subject of the song drowned, despite having been an accomplished swimmer and known to have swum between Mull and the mainland district of Sunart: no mean feat. In the verses included in this arrangement, the author wishes the group of lads in the black oaken boat well on their journey north past the island of Eigg, naming some of those on board: Iain; Ailean, the son of Alasdair Ruadh; and Eoghan, son of Pàraig. There would be blood on their palms and fire in their cheeks. Whatever happens before their return, their venture will be tough.
WHɎTE is a collaboration between electronic composer and musician, Ross Whyte and Gaelic singer-songwriter, Alasdair Whyte.
The collaboration began as a commission by the organisation Ceòl 's Craic to bring together artists from the fields of electronic and traditional music for a live performance. Taking inspiration from Alasdair's research interest in 17th- and 18th- century Gaelic song and poetry, the duo began working on new ambient electronic arrangements of several rarely-heard songs as well as original compositions. Their music has drawn comparisons with Sigur Rós and Martyn Bennett..
Following several successful live performances throughout Scotland and radio play on BBC Radio Scotland's 'Travelling Folk', WHɎTE's debut release was recorded in the late summer of this year at the University of Aberdeen and in a cave beneath Dunnottar Castle.
The success of the Ceòl 's Craic event was followed with subsequent performances, including a slot at the Scottish Storytelling Centre for TradFest, Edinburgh. This led to an excerpt of that performance being aired on BBC Radio Scotland's 'Travelling Folk' on 15 May 2016.
WHɎTE's debut album, Fairich, will be released on 21 October 2016.
Artist website: http://www.whytenoise.co.uk
Single title: Leis a' Bhàta
Album title: Fairich
Release Date: 21/10/2016
Single artist: WHYTE
Single duration: 5:35
Record Label: Whyte Noise
Catalogue No: WN0001
Writers: Traditional / Ross Whyte / Alasdair Whyte
Publishers: Whyte Noise
Explicit?: No
Search Terms:
Follow these topics: electronic, Featured release, folk rock, Gaelic language songs, Releases