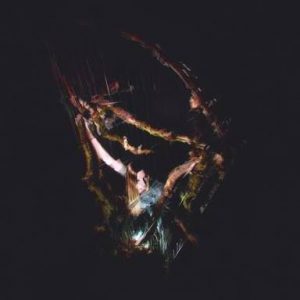 The title track from Here's My Heart Come Take It released 15 April 2016 on Shadowside Records. Words from the Max Hunter Folk Song Collection. Music by Rachel Newton. Produced by Rachel Newton and Mattie Foulds. Recorded at Caribou Recording Dec 2015.
Rachel Newton – Vocals, Harps, Keyboards
Mattie Foulds – Drums
Lauren MacColl – Fiddle
Michael Owers – Trombones, Sousaphone
Singer and harpist Rachel Newton specialises in interpreting traditional folk songs in both English and Scottish Gaelic as well as writing and performing her own instrumental pieces. Rachel performs solo and with her trio featuring Lauren MacColl on fiddle and Mattie Foulds on percussion. Rachel also plays fiddle and viola and works across a range of performance platforms including theatre and storytelling. A skilled collaborator, Rachel is a founder member of folk bands The Shee and The Furrow Collective. Her recent release Here's My Heart Come Take It was described as 'A beauty' by the Observer and 'her best work yet' by the Telegraph.
Artist website: http://www.rachelnewtonmusic.com
Single title: Here's My Heart Come Take It
Album title: Here's My Heart Come Take It
Release Date: 15/04/2016
Single artist: Rachel Newton
Single duration: 3.11
Record Label: Shadowside Records
Catalogue No: SHADOW02
Writers: Words – trad Music – Rachel Newton
Publishers: n/a
Explicit?: no
Search Terms:
Follow these topics: clarsach / harp, contemporary, English language songs, Featured release, Releases