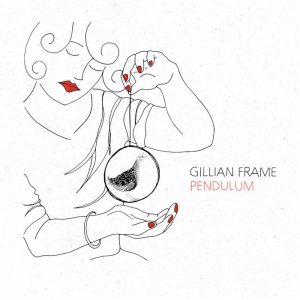 A version of the ballad The Cruel Mother. It features Gillian on vocals and fiddle, Mike Vass on tenor guitar, Anna Massie on guitar and vocals, Euan Burton on bass and Phil Hague on percussion.
Arran-born fiddler/singer Gillian Frame – Scotland's inaugural Young Traditional Musician of the Year back in 2001, and co-founder of the much-missed Back of the Moon – launches her first solo album entitled PENDULUM in June 2016. The album features producer Mike Vass on tenor guitar, mandolin, viola and vocals, Anna Massie on guitar and bassist Euan Burton along with special guests Adam Holmes on vocals and Phil Hague (Admiral Fallow) on percussion.
She has featured on more than a dozen albums and worked as a session musician with acts such as The Unusual Suspects, Breabach, Treacherous Orchestra, Rachel Sermani, Deaf Shepherd, Mairearad and Anna and Duncan Lyall's Infinite Reflections.
Gillian is a professional Scottish fiddle player and educator based in Glasgow, Scotland. As a performer she has worked with many acts and was a founding member of the band Back of the Moon with whom she toured for seven years, seeing them win various
accolades including Best Up and Coming Act then Best Folk Band Scots Trad Music Awards.
During this time she also graduated with a BA (Hons) in Scottish Music from the Royal Conservatoire of Scotland and was the MG BBC Alba Young Scottish Traditional Musician of the Year in 2001.
Artist website: http://ww.gillianframe.com
Single title: Fine Flooers
Album title: Pendulum
Release Date: 10/06/2016
Single artist: Gillian Frame
Single duration: 2.53
Record Label: Cheery Grove
Catalogue No: Cheery005
Writers: Trad Arr Frame/Vass/Massie/Burton
Publishers: Gillian Frame MCPS/PRS
Explicit?: No
Search Terms:
Follow these topics: Featured release, fiddle, folk band, Releases, Scots language song, Scottish songs, Scottish Traditions and Culture