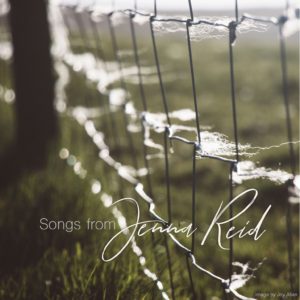 The Fetlar Lullaby is a beautiful tune that I first learned from playing with the Shetland Fiddlers Society. The 'the 40 fiddlers' will celebrate their 60th birthday this year, and they've done an incredible job of promoting traditional Shetland fiddle music. Founded by the late Dr Tom Anderson and with Aly Bain and the late Willie Hunter (my teacher) in the ranks, it holds a special place within my fiddle playing.
I love the words of this song, by Sinclair Shewan from Fetlar.
Jenna Reid is a fiddler from Shetland. Born & bred in Quarff, her fiddling began at a young age alongside her sister & brother, under the watchful eye of the late Willie Hunter. "My fiddle lessons are a memory & experience I will always cherish. His teaching was very special & I am very fortunate to have known him." Following her music degree Jenna performed with Dóchas & Deaf Shepherd & is a member of RANT & Blazin' Fiddles. As a finalist of the prestigious Paul Hamlyn Award, Jenna has always composed & her 5th solo album 'Working Hands' is a stunning collection of her writing. She is joined by Mr McFall's Chamber, Harris Playfair, Iain Sandilands & Stuart Semple, an incredible collection of the finest musicians.
Artist website: http://www.jennareidmusic.com
Single title: Fetlar Lullaby
Album title: Songs From Jenna Reid
Release Date: 02/03/2020
Single artist: Jenna Reid
Single duration: 3:15
Record Label: Jenna Reid
Writers: Traditional
Publishers: PRS / MCPS
Explicit?: No
Search Terms: {Search terms:18}
Follow these topics: Featured release, Releases, Scottish songs