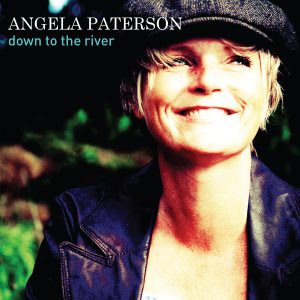 Don't Say Hi is a beautifully written reflection on the speed of modern day communications and preciousness of true friendships.
Written by Angela Paterson and recorded in Argyll. Recorded and Produced by John Saich. Album released under Wild Biscuit, Argyll.
Throughout the album, Angela's stunning vocal harmonies soar. Her honey-tinged vocal style and elegant lyrics, have a warmth that instantly touches the soul. Down to the River is a collection original compositions by Angela, with influences of folk, country and soul. Born and raised on the south side of Islay, Queen of the Hebrides Angela's, Islay roots are a constant inspiration in her writing which is evident throughout this album.
" Our island has played such a huge part in Scottish history, from Dalriada, the Ancient Kingdom, Columba, to seating the Lords of the Isles at Dun Naomhaig by Lagavulin and Vikings and Norse. Some stories are sad, some are joyful, but they have all formed the songwriter I have become, and for that I am truly grateful".
Artist website: http://angelapatersonmusic.com
Single title: Don't Say Hi
Album title: Down to the River
Release Date: 22/05/2016
Single artist: Angela Paterson
Single duration: 3:59
Record Label: Wild Biscuit
Catalogue No: WBM007
Writers: Angela Paterson
Publishers: NA
Explicit?: No
Search Terms:
Follow these topics: Featured release, Releases, songwriter