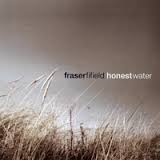 The first track from the debut album by Scottish multi-instrumentalist, Fraser Fifield, 'Honest Water'.
Fraser Fifield has made a 20 year career playing with bands such as Old Blind Dogs, Salsa Celtica, Wolfstone, Mr McFalls Chamber, Capercaillie, Afro Celt Sound System, Donnie Munro, Mick West, Zakir Hussain and many more!
A virtuoso performer on low whistle, soprano sax and bagpipes, he encompasses traditional roots with improvisation in original music. He's based in Edinburgh, Scotland.
Fraser has released 5 albums of original music as bandleader or featured artist to date, with contributions to many more recordings by other artists.
Awarded an 'Ignition' award by Hands Up For Trad, in 2015, for innovation in the field of traditional music.
Artist website: http://www.fraserfifield.com
Single title: DARK REEL
Album title: HONEST WATER
Release Date: 08/10/2202
Single artist: FRASER FIFIELD
Single duration: 4:48
Record Label: Tanar Records
Catalogue No: TANCD001
Writers: FRASER FIFIELD
Publishers: PRS/MCPS
Explicit?: NO
Search Terms:
Follow these topics: contemporary, Featured release, Releases