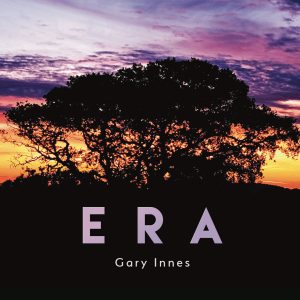 Here is the track 'Crazy Street/An Aird' from Gary Innes' new album 'ERA'
Highland born accordionist, and one of the founding members of Scottish award-winning celtic supergroup Mànran, Gary Innes has released his much-anticipated second solo album, entitled ERA.
Gary released his first solo album How's the Craic back in 2005 and has since released multiple collaborative albums with Ewan Robertson (of Breabach fame), all-accordion band Box Club and also has three albums with his current band Mànran. However, after 12 years of working on other projects, he is now back with a full album of self-composed tunes and even some self-penned songs, performed by some of the very best musicians and singers in the Scottish music scene.
Having been a professional musician for over 15 years, Innes is no stranger to the world of traditional music and as the newly appointed BBC Radio Scotland presenter for the iconic music show, 'Take the Floor' Innes is becoming further ingratiated into the Scottish music scene.
When asked about the title ERA for his second album, Innes said, "I have called the album ERA as I feel it's the end of a substantial chapter, or indeed era in my life. Due to my increasing musical commitments, I retired from my beloved sport of Shinty in 2014 and for the same reason finished up with the Scottish Fire and Rescue service after 15 and a half years in 2015. Last year saw the beginning of the new era with the birth of my first little niece Zara and now my second niece is on the
Artist website: http://www.garyinnes.com
Single title: Crazy Street
Album title: ERA
Release Date: 30/01/2017
Single artist: Gary Innes
Single duration: 4:12
Record Label: GHI RECORDS
Catalogue No: GHI01
Writers: Gary Innes
Publishers: Gary Innes
Explicit?: No
Search Terms:
Follow these topics: Accordion, Featured release, Releases