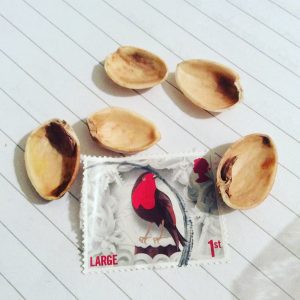 This is a short loop track inspired by the Christmas season and played on the accordion and fiddle. I recorded and mixed this track in my flat in Glasgow and released it to help raise money for a family friend in Edderton with Leukaemia.
The track can be bought at the following link: https://ruairidhgollan.bandcamp.com/releases with all money raised going towards helping Jordan Ross and his family, from Edderton, through his battle with Leukaemia.
Ruairidh Gollan, from Edderton in the Highlands of Scotland, plays traditional fiddle and accordion. Based in Glasgow, Ruairidh is now studying BA Applied Music with the University of the Highlands & Islands, after spending a year at the National Centre of Excellence in Traditional Music in Plockton. His music has been nurtured through many community music projects including, Gizzen Briggs, Sutherland Accordion & Fiddle Club and Fèis Rois. Currently under the tuition of fiddler, Laura Wilkie, Ruairidh, who is rooted in the Scottish traditional music scene, takes inspiration from all genres of music.
Artist website: http://www.facebook.com/ruairidh.gollan
Single title: Christmas Doodle
Album title:
Release Date: 01/12/2016
Single artist: Ruairidh Gollan
Single duration: 1:10
Record Label: N/A
Catalogue No: N/A
Writers: Ruairidh Gollan
Publishers: N/A
Explicit?: No
Search Terms:
Follow these topics: Accordion, demo, Featured release, fiddle, Releases