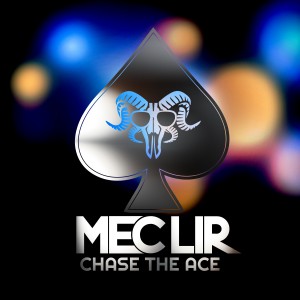 All tunes written by Tomas Callister, arranged by Mec Lir.
Recorded and Mixed by Andrea Gobbi at Carrier Waves Studio, Glasgow – http://www.andreagobbi.co.uk/
Mastered by Guy Davie at Electric Mastering – http://www.electricmastering.com/
Formed in 2014, Mec Lir have had audiences up on their feet from their home turf of Scotland and the Isle of Man, to places like Cape Breton and Brittany with their infectious brand of 'trad pop'. The perfect blend of fiddle tunes with modern backing, with the melody still playing the key role.
The band consists of virtuosic Manx fiddle player Tomas Callister (Barrule, Ímar), along with Adam Rhodes on bouzouki (Barrule, Ímar, King Chiaullee), David Kilgallon on keyboard (Chronicles, King Chiaullee) and Greg Barry on drums (The Elephant Sessions).
They released their debut CD 'Not An EP' in 2015, and have since recorded two new singles, released early in 2016 – the epic reels set 'Chase The Ace' and pumping polkas 'The Ram'.
2015 was a busy year for the band, including going viral on Facebook with a video reaching nearly 2 million views, playing at festivals such as the Festival Interceltique de Lorient in Brittany and Cape Breton's Celtic Colours. They started off 2016 in style playing to a sold out Oran Mor at Glasgow's Celtic Connections. Plans are now afoot to record their debut album in 2016. So keep your ears to the ground and your feet tapping – Mec Lir will make you move!
Artist website: http://www.meclir.com
Single title: Chase The Ace
Album title:
Release Date: 05/01/2016
Single artist: Mec Lir
Single duration: 6:54
Record Label: Big Mann Records
Catalogue No: BMANN002
Writers: Tomàs Callister
Publishers: Mec Lir
Explicit?: No
Search Terms:
Follow these topics: contemporary, electronic, Featured release, fiddle, folk band, folk funk, folk rock, Releases