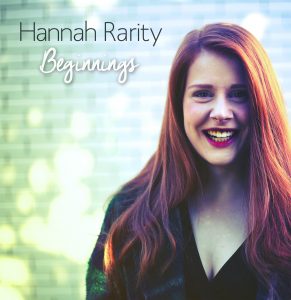 A lullaby I wrote for the birth of my close friend's baby girl, Anna, based on traditional Scottish lullaby melodies. Featuring Innes White on guitar and keys and Sally Simpson on fiddle.
Introduced to the Scottish folk scene a mere few years ago, Hannah Rarity's spellbinding voice and warm, genuine stage manner have seen her become one of Scotland's foremost young singers, performing with a number of varied and prestigious acts, including the Royal Scottish National Orchestra, Phil Cunningham and Aly Bain, Blazin' Fiddles and others. Hannah's debut EP 'Beginnings', released in 2016, marks an exciting chapter in her already remarkable career. Since graduating from the Royal Conservatoire of Scotland with an honours degree in Scottish Music she has toured extensively with the renowned Irish-American traditional group 'Cherish the Ladies', appeared as a soloist on BBC Scotland's Hogmanay Live 2016 and been featured on television projects for BBC Northern Ireland.
Hannah's thoughtful interpretations of traditional material and sensitive, self- penned songs are skilfully backed by her band, featuring guitarist Innes White (John McCusker, Karen Matheson, Heidi Talbot), Conal McDonagh on whistles and pipes (Inyal, Duncan Chisholm) and Sally Simpson on strings (Strathspey and Surreal, Sally Simpson and Markus Räsänen). Together they create intricate and fiery arrangements, which are as exciting as they are moving.
"Hannah Rarity's vocal notes ring with a pure truth…" – Irish Music Magazine
Artist website: http://hannahrarity.com
Single title: Anna's Lullaby
Album title: Beginnings EP
Release Date: 24/11/2016
Single artist: Hannah Rarity
Single duration: 4:05
Record Label: N/A
Catalogue No: HR085BEG
Writers: Hannah Rarity
Publishers: N/A
Explicit?: N/A
Search Terms:
Follow these topics: Featured release, Releases, songwriter