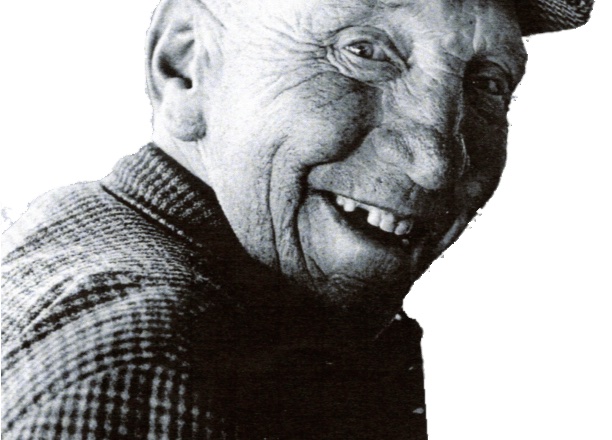 Portsoy based Folk at the Salmon Bothy are set to commemorate the 50th anniversary of the passing of renowned Scots folk singer Jimmy McBeath.
A celebration of the stalwart's life and works will take place on Saturday 1st October.
McBeath is one of Scotland's most memorable and talented personalities, bequeathing a priceless treasury of songs as part of Scotland's heritage. Many of his songs such as Come aa Ye Tramps and Hawkers, The Wind Blew the Bonnie Lassie's Plaidie Awa and The Bonnie Lass o Fyvie, have been adopted by internationally known folk singers, and are still valued and sung around the world.
Born in Portsoy in 1898, McBeath served in France with the Gordon Highlanders during World War 1, followed upon his return to Scotland by casual work across farms in the north east. During these times, he heard songs in barrack rooms and bothies, and soon himself began to perform songs of the north east. Supplementing his income by performing at hiring fairs, markets and in the streets, his distinctive voice and pawky sense of humour saw him became an easily recognised character.
Since his death in 1972, McBeath's songs have remained popular, being frequently performed at traditional music venues and events all around the country.
Now fifty years on, the esteemed of the north east's traditional folk music scene will come together to remember McBeath's talent and legacy. 
Following the laying of a wreath on his grave at midday, an event celebrating his life and contribution to folk song will take place at Portsoy Church Centre from 2pm. Led by Arthur Watson, with support from Danny Couper, Geordie Murison, Scott Gardiner and The Spiers Family, a number of songs from McBeath's repertoire will be performed, including a few recorded snippets from the man himself. 
An evening concert from 7.30pm offers an equally impressive array of talented folk musicians and singers who will cover McBeath's works, including Bill Gray and Doug Hay, as well as Aileen Carr, Barbara Dymock and Janice Clark, who perform together as Choras.
The concert will also include a performance of Jock's Jocks, a one-act play based on the wartime stories of around sixty World War 1 soldiers who were interviewed by north east folk singer Jock Duncan, who was highly influenced by McBeath's work.
Over fifty years of Jock Duncan's life was spent seeking out and interviewing 'the Jocks', Scottish veterans of the Great War. Transcribing the recordings word for word on an old manual typewriter over two thousand Sunday mornings, his labour of love provides a truly unique glimpse into the lives of those who left the farms of Buchan, Aberdeenshire, Angus and Perthshire for the fields of Flanders and France and the shores of Gallipoli. These memories have been lifted off the page and put on the stage in the musical play, Jock's Jocks, featuring Scott Gardiner, Charlie West and Gary West. 
Looking ahead to the full day event, Bob Philips, chairman of Folk at the Salmon Bothy, said, "Jimmy McBeath is without doubt one of Scotland's most memorable and talented personalities, his influence is still apparent in the songs performed on the traditional folk music scene internationally today. It seems only fitting that in the fiftieth year since his passing, performers and musicians from across the north east's folk music scene will get together to celebrate his life and works. We are also delighted to be hosting Jocks Jock's, in the most northern showing of the play to date, where audience members should be prepared to laugh, cry and sing as they watch the drama unfold. We are very much looking forward to an enjoyable and uplifting day of music and entertainment."  
Tickets available now, priced at £10 for the afternoon event, £15 for the evening concert, or £20 for both, can be bought by contacting Bob Philips at bobportsoy@gmail.com or 07968 872 217. 
More information at www.bothyfolk.org
Follow these topics: News, Newsletter