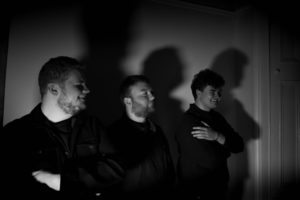 The Canny Band have reached the finals of Battle of The Folk Bands 2019. The competition will be held at Celtic Connections on January 19th in the Drygate Brewary at 1pm. Why not come along and join in the fun? You can buy tickets here.
We asked Sam of The Canny Band a few questions about the band.
Tell us about your band
A collaboration born from a love of traditional music and fuelled by student poverty, The Canny Band are an eclectic trad trio based in Glasgow. Sam Mabbett (button accordion) and Michael Biggins (piano) formed the band in 2016 and since then have been crowned finalists of the Danny Kyle Award at Celtic Connections and supported bands such as Vasen. With the recent addition of Callum Convoy (bodhran), the trio are arranging new and exiting music and look forward to touring in 2019.
Who are the band members
Sam Mabbett – Accordion
Michael Biggins – Piano
Callum Convoy – Bodhran
What are you hopes and aspirations for the band?
We hope to tour to different countries and perform at festivals alongside top bands and to a range of audiences.
Check out the band's website.
Battle of The Folk Bands is a Hands Up for Trad project. Read about the organisation and join our weekly Scottish music information email here.
Follow these topics: Battle of the Folk Bands