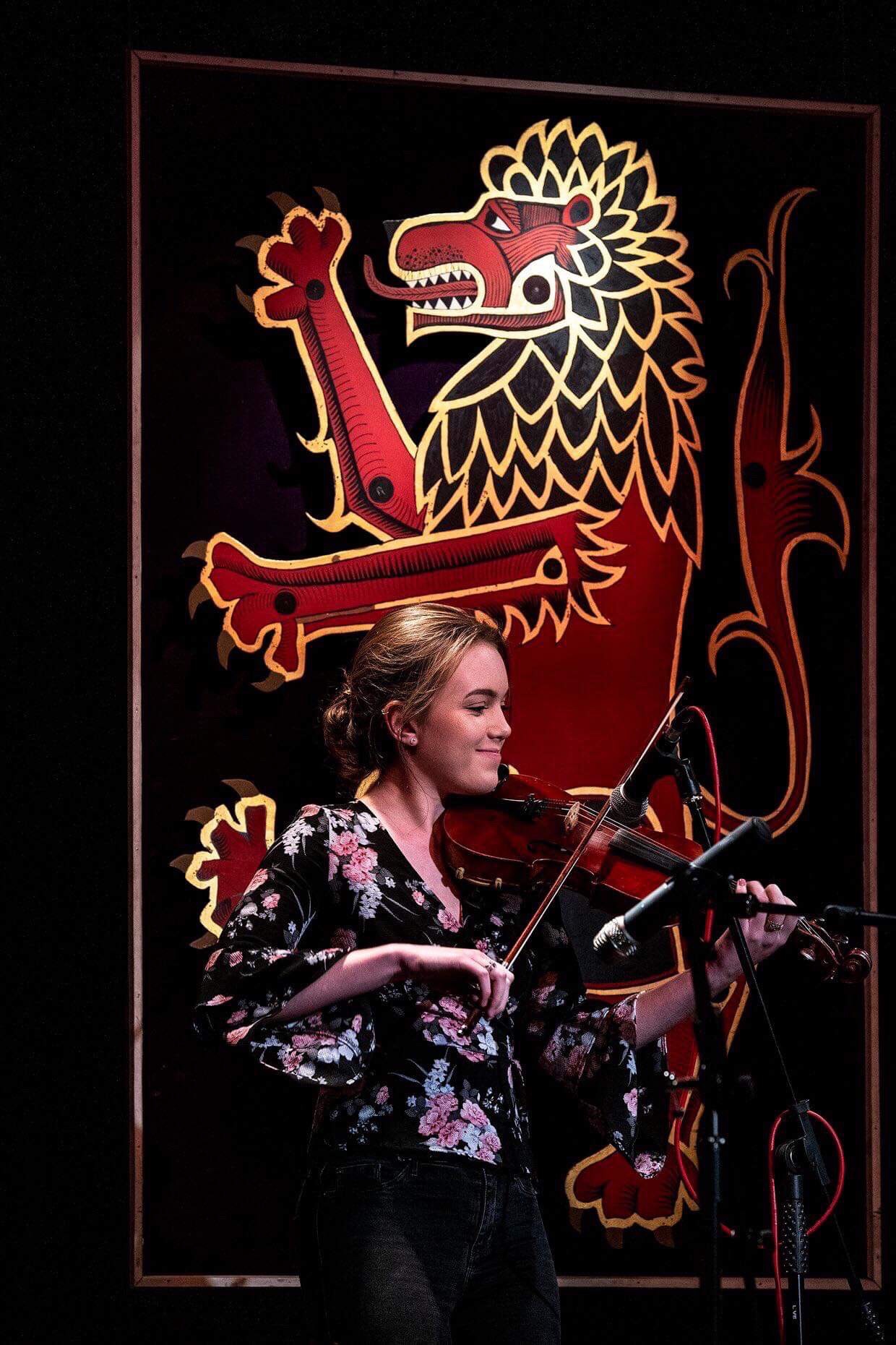 Drouth have reached the finals of Battle of The Folk Bands 2020. The competition will be held at Celtic Connections on January 25th in the Drygate Brewery at 1pm. Why not come along and join in the fun? You can buy tickets here.
We asked Ellie of Drouth a few questions about the band.
Tell us about your band
Eddie and Ellie came together in 2018 at a teaching project with Barluath and Simon Thoumire in Braemar, a small village in Aberdeenshire, where Ellie is from. Following this, they have been practising and having tunes together. Accompanied by Calum Morrison on guitar, a good friend of Eddie's.
Who are the band members
Eddie Seaman – pipes/whistle
Ellie McLaren – fiddle
Calum Morrison – guitar
What are you hopes and aspirations for the band?
This is our first proper achievement as a band, but are yet to make plans for the band's future. We have prospects of gigs coming up however.
Battle of The Folk Bands is a Hands Up for Trad project. Read about the organisation and join our weekly Scottish music information email here.
Follow these topics: Battle of the Folk Bands