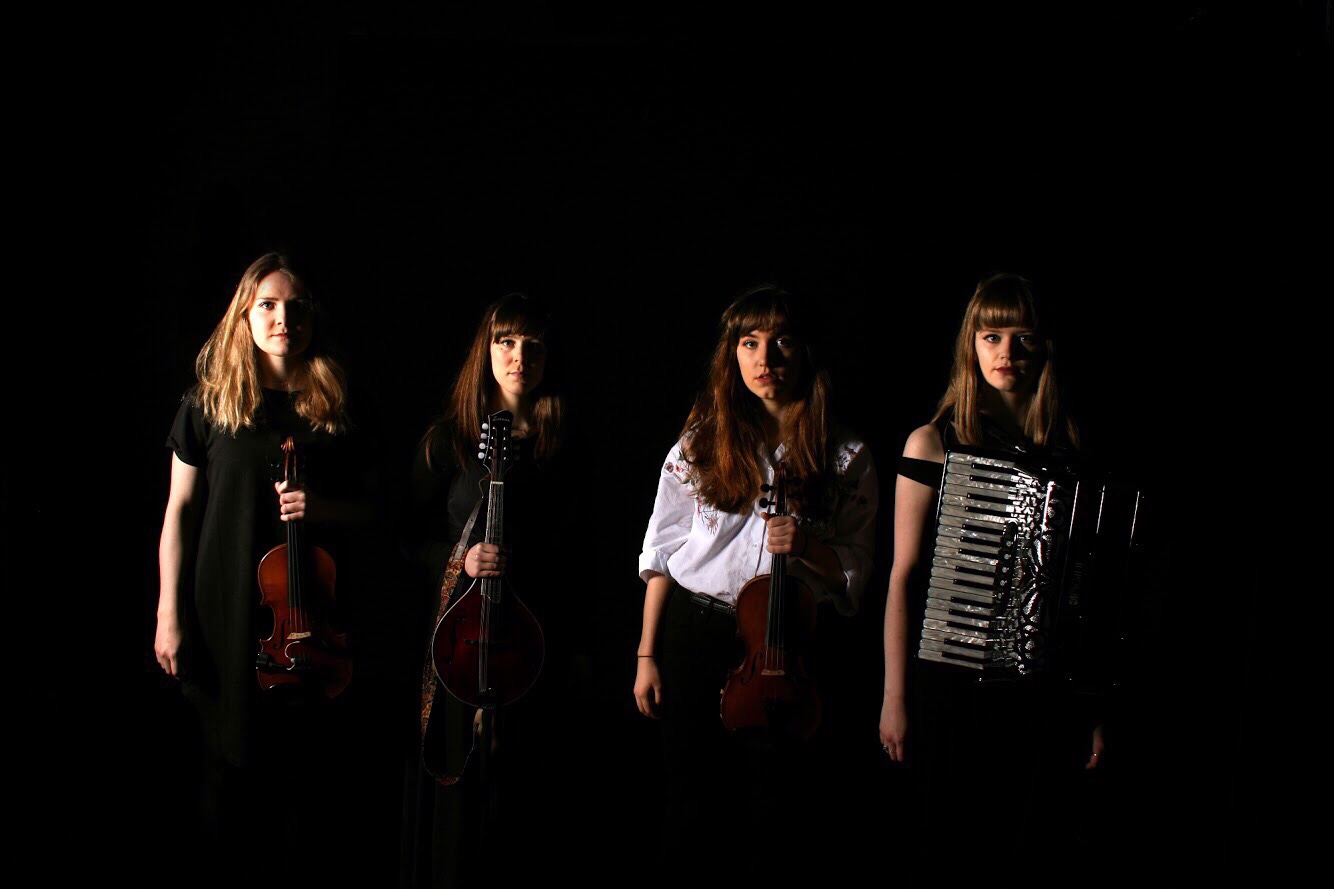 Balter have reached the finals of Battle of The Folk Bands 2018. The competition will be held at TradFest on May 6th 2018 in Edinburgh. Why not come along and join in the fun? You can buy tickets here. Read about all the finalists here.
We asked Imogen of Balter a few questions about the band.
Tell us about your band
Through intricate arrangements and fresh compositions, Balter have created a sound that crosses over the best of contemporary and traditional Scottish music. The four piece band offer a unique blend of music and step dance, which complements and stretches their traditional influences. With each member's individual styles from across Scotland and the wider UK showcased, Balter creates a high-energy, driven sound.
Who are the band members
Imogen Bose-Ward – Fiddle/voice
Janice Burns – Mandolin/voice
Anna Hughes – Fiddle/voice
Heather Ferrier – Accordion/clog
What are you hopes and aspirations for the band?
We're currently putting together some dates for a tour in July, so we hope that we survive Imogen's driving. We're also about to start recording some material with our new line up, and making some preparations to start putting together an album. We're aspiring for it to go platinum.
Check out the band's website.
Battle of The Folk Bands is a Hands Up for Trad project. Read about the organisation and join our weekly Scottish music information email here.
Follow these topics: Battle of the Folk Bands, News