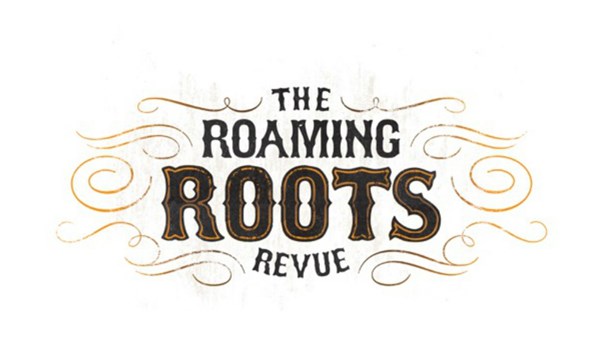 The Main Auditorium of the Concert Hall was already packed as I arrived – this show had sold out so fast that the festival put on a second date the following night. I could hear whispers from those around me, people wondering if the Roaming Roots Revue (a regular event at Celtic Connections) could pull off a celebration of Springsteen. Here was an audience full of Bruce fans, and I knew they wouldn't be easy to please.
Roddy Hart was our compère for the evening, with his group The Lonesome Fire acting as house band. A variety of guest performers were introduced, and the first half of the show saw each of them play a song or two of their own. First up were London duo The Rails, their song 'Call Me When It All Goes Wrong' setting a folk-rock tone. American singer-songwriter Ryan Bingham followed; his sensitive guitar playing complemented a heartfelt vocal. Karine Polwart took to the stage next, receiving the loudest welcome from the crowd – hers was another quiet arrangement, keeping the focus on the beautiful lyrics to her song 'Ophelia'. Festival director Donald Shaw joined for this song, adding a skilfully restrained accordion solo. And so the first half went on, each performer adding something new but in keeping with the tone. I was, and I'm sure many of the crowd were, introduced to a number of new artists well worth hearing.
While the first half set a high bar, the second part of the show was what everyone – including the musicians – had been waiting for; highlight songs from Springsteen's career sung by artists with great respect for 'The Boss' himself. Californian musician Jonathan Wilson began with a haunting rendition of 'Highway Patrolman' from the Nebraska album, Donald Shaw appearing again to add a measured accompaniment. Soon after, a murmur of joy came from the crowd as Irish artist Lisa Hannigan began her version of 'I'm on Fire' – her vocal was spot on, as were the band behind her. The night went on, the crowd got more excited, and the band were in no hurry to finish. Phil Campbell and Craig Finn – two powerful but very different frontmen – had the whole hall going wild with the energetic 'Born to Run', before Hart and his band got everyone on stage to finish with 'Thunder Road' and 'Dancing in the Dark'.
As someone still getting to know Springsteen's music, the evening was the perfect introduction to the range of his material. I left eager to investigate each artist further, and the audience were in good spirits as they made their way back home.
Alan Murray