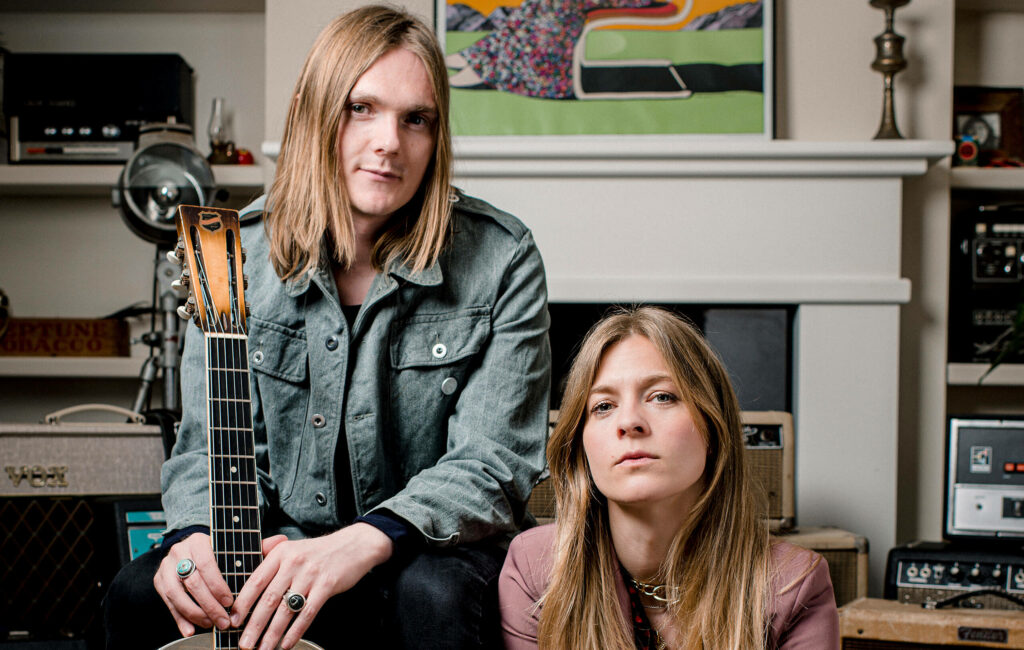 The Mackintosh Church is a stunning venue, with friendly staff and an atmosphere very much suited to this evening's two acts, Ida Mae and Stephen Wilson Jr.
The night begins with Wilson, a singer/songwriter from Southern Indiana, who two days earlier performed at the UK AmericanaFest in London. A self-taught guitarist (he plays an unusual gut-string guitar from the 70s), he moved to Nashville not for the reasons many budding musicians do, but to study Microbiology. It was only after finishing his degree that he started a band and began to tour, eventually landing a publishing deal as a songwriter. His solo work unpacks his story thus far, and between songs he spoke of growing up with a single father, a boxer who taught Stephen how to box from age 7.
Songs such as 'Cuckoo' and 'Year To Be Young 1994' showcase Wilson's powerful bullet-like voice; think Springsteen meets Bryan Adams meets Jon Bon Jovi. His songs are lyrically direct and often dark, accentuated by the growling effects on his guitar. This is contrasted by dryly humorous anecdotes, and a down-to-earth manner that meant many in attendance spent time speaking with him after the show. One gets the feeling Stephen Wilson Jr will be made very welcome whenever he returns to Glasgow.
Next, bluesy folk-rock husband-and-wife duo Ida Mae, comprising of Chris Turpin (guitars & vocals) and Stephanie Jean Ward (vocals, percussion & keys). The two were joined by Nick Pini on double bass – one of the smiliest bass players I've ever seen, quite aside from his accomplished use of the instrument.
The band focussed mainly on songs from their most recent record Click Click Domino, highlights being the title track and 'Sing a Hallelujah', a sublime ballad with hints of gospel. They also found time for a carefully-honed cover of Barbara Keith's 'Detroit to Buffalo'. "This is our first gig since our first baby was born", remarked Turpin, explaining that they hadn't performed live for 9 months. There was no evidence of such a pause however, perhaps unsurprisingly, given their last show was at Nashville's famous Ryman Auditorium. Their captivating stage presence and ability to shift from smooth rock to gutsy blues shows a band who've done the hard work, and are here to stay.
Ida Mae return to Glasgow on March 23rd, supporting Marcus King at SWG3 Studio Warehouse.
Alan Murray (Hands Up For Trad)