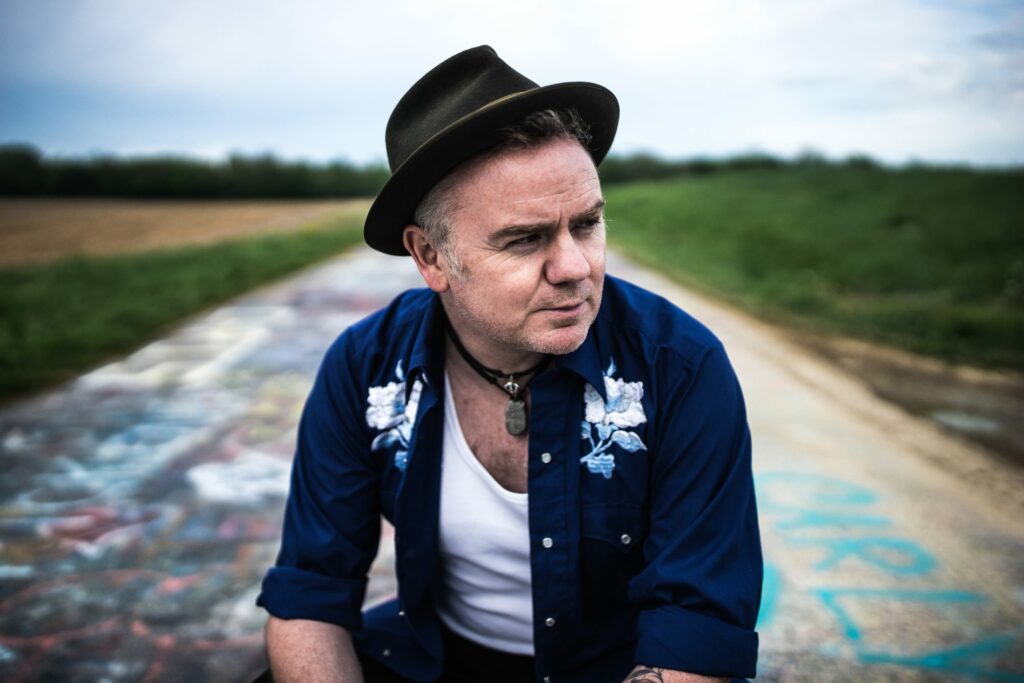 As Dean Owens pointed out when he came on stage, this event ended up being an album launch for both him and Kirsten Adamson, who kicked off the evening. Owens' new album Sinner's Shrine was due to be launched at last year's Celtic Connections, but in the end had to be postponed. And so it was given a proper celebration here, along with Adamson's new record, Landing Place.
Kirsten Adamson was first on stage, fresh from a showcase this week at the UK AmericanaFest in London. With her captivating voice and kind-hearted spirit, there are definite similarities to country icon Emmylou Harris, and her brand new songs were a joy to hear. The daughter of Stuart Adamson (Big Country), she spent time with her father in Nashville, taking in the atmosphere of that musical city. Many of the audience would have been familiar with Adamson's work with indie-folk group Aberfeldy, as well as The Gillyflowers and alt-country duo The Marriage.
Scottish troubadour Dean Owens hails from Leith, and is no stranger to a Celtic Connections audience. Indeed, this evening's show was sold out weeks in advance, for which he thanked the crowd. He performed with his band, The Sinners: Craig Ross (electric guitar), Philip Cardwell and Charles Dearness (trumpets), Duncan Lyall (double bass), Stuart Brown (drums), with Kirsten Adamson on backing vocals. "A wee warning" – he joked shortly after taking to the stage – "we start off with melancholy, and then work our way to pure misery!". His set naturally focused on new album Sinner's Shrine, which he recorded with musicians from the band Calexico. Nevertheless, aware that many in the audience would be familiar with his full catalogue, he managed to factor in a number of fan favourites as well. The sound, together with his band, was a pleasing blend of Scottish roots and Americana.
A highlight of the set was brand new song 'The Spirit of Us', which will perhaps appear on Owens' next release. He sang this alone, just him and his guitar, in a beautiful performance that really allowed the song to shine. 'Land of the Hummingbird' was another favourite, and had people dancing at the back of the room. Adept at encouraging a singalong, Owens finished the evening with 'After The Rain', and had the whole room singing the chorus as the show came to a close.
Kirsten Adamson will tour from March in support of new album Landing Place. Dean Owens plays Darvel Music Festival on 18th February, and Cottiers (Glasgow) on 9th March.
Alan Murray (Hands Up For Trad)