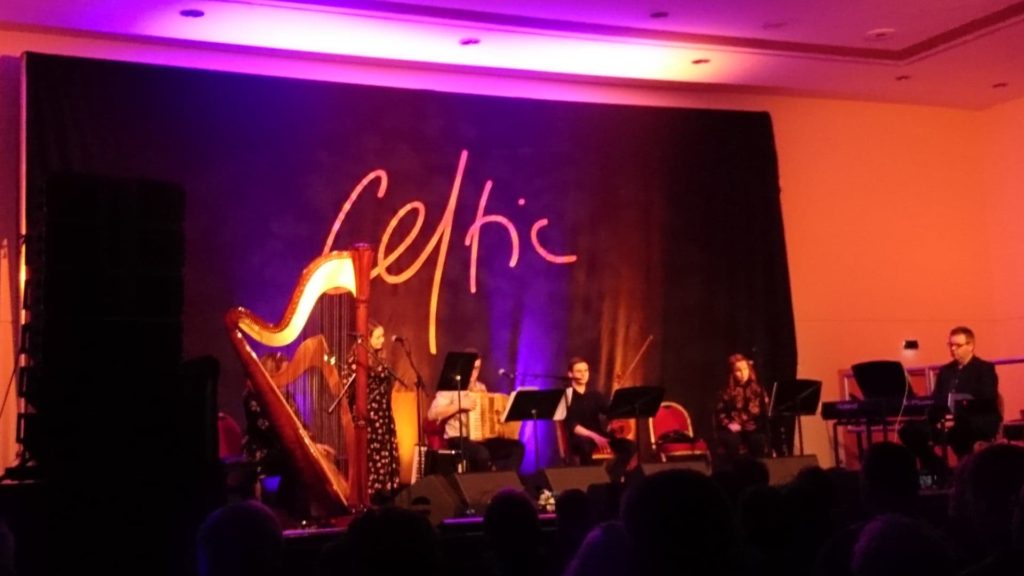 Padruig Morrison's New Voices project was themed on his reflections and experiences of the near loss of the Gaelic language and culture, which he described as being of huge importance to himself, and he now feels are at "a critical level".
Known from Beinn Lee, the folk and ceilidh band from Uist, Morrison has used this project to showcase his diverse musical influences in a programme of varying music arranged for accordion (Morrison), harp (Ciorstaidh Beaton), fiddle (Graham Rorie), flute & small pipes (Ailis Sutherland), piano (Ryan Molloy) and voice (Mischa Macpherson).
The lunchtime show was an amalgamation of contemporary noises with more traditional style Gaelic songs and recognisable tune forms punctuated with recorded spoken word. The use of accordion bellows air and improvised atmospheric and percussive sounds shared between the accordion, harp and fiddle produced a convincing image of the ebb and flow of waves lapping Scottish coastlines. The piece gave way to more melodic lines in which continental influences were briefly introduced, swiftly developing into a toe tapping reel with some fairly edgy fiddle accompaniment. In contrast, the melody articulated between the harp and the piano were sweet and music box like, all contributing to the varied arrangements of sound.
The song Faileadh an Teine Moineadh, sang by Mischa Macpherson, was a beautiful consideration of the smell of peat fire smoke in the city being a metaphor for Gaelic language being somewhat lost in the city. Morrison outlined the final piece, Fuadach, as representing optimism -that like a peat fire flame that had diminished, the Gaelic language and culture can be rekindled and thrive again.
Claire Gullan.