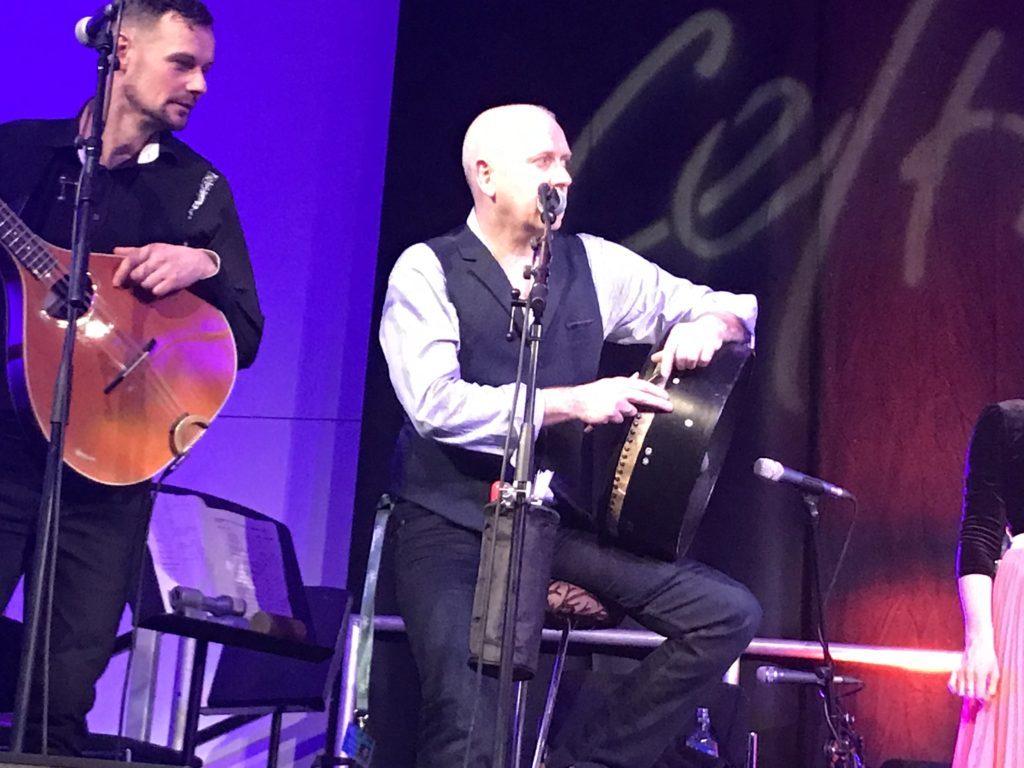 Ok first a disclaimer. I'm married to the fiddler in Deaf Shepherd. I married Clare 1. because she's beautiful and talented and 2. because she was in Deaf Shepherd! I mean what a band. Three fabulous albums of fiddle, bagpipes and Scots song.
Last night was the band's first gig in 9 years but you couldn't tell. The gig was a sellout full of fans eager to hear the band play again. This gig was a little bit different though as they were celebrating 25 years performing together. The started off with their latest lineup of John Morran, Malcolm Stitt, Clare McLaughlin, Mark Maguire, Jenna Reid and Finlay MacDonald and you wouldn't think they had been away. The music was as fresh as ever. Half way through the performance they were joined by fiddler Marianne Campbell and piper Rory Campbell. They along with John, Malcolm, Clare and Mark made the bands 3 albums. So we ended up on stage with 3 fiddlers and two pipers and what an amazing sound!
The band performed their usual powerful mix of tunes and wonderful Scots song sang by John Morran. One of the strengths of Deaf Shepherd are their arrangements – they've always taken time to think about the music they play and when you add a genuine love of the tradition you can't go wrong. The whole set was amazing and their fans absolutely loved it shouting and dancing all the way.
When their inevitable encore arrived they had another surprise for the audience. They brought the two very first members Angus McLaughlin and Gavin Pennycook on to the stage. They sang a song of their first album – Lost for Words with beautiful backing vocals from Angus and a final rousing set of jigs and reels. What a fabulous night.
Now Deaf Shepherd are back they can't go away again! This music is too good not to be heard. Fingers crossed we will be able to watch them perform many years into the future and bring joy to a whole legion of old and new fans.
The first act on in the evening were the trio Alden Patterson & Dashwood from Norwich. They sang a lovely thoughtful set of songs with beautiful 3 part harmonies. Each band member was a great singer in their own right (funny too!) and hopefully we will see them back in Scotland before too long.
Written by Simon Thoumire