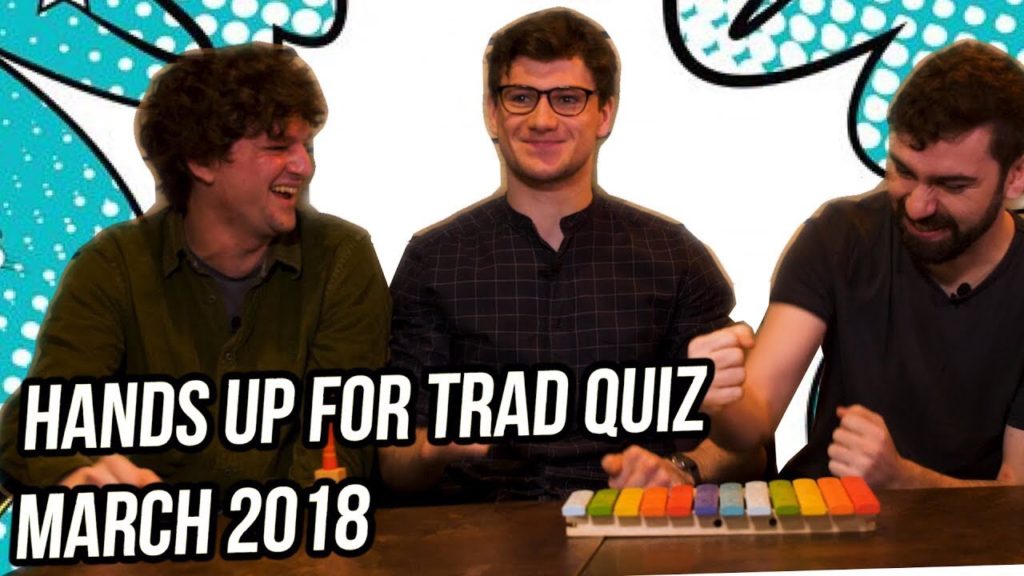 Watch the latest Hands Up for Trad Music Quiz with teams Eabhal and Project Smok competing to be the March quiz champions! Can you beat them?
If you like what we do at Hands Up for Trad then you can contribute and check out our patron page at http://www.patron.com/handsupfortrad
Buy Eabhal's album https://www.eabhal.com/ Buy Project Smok's singles https://projectsmok.com/
Here are the questions and answers!
Round 1 – quickfire
Which whistle player formed the band Upstairs In A Tent? (Brian Finnegan)
Which guitar player released his debut solo album Guitar Colloqium? (Innes Watson)
When did the battle of Culloden take place? (16th April 1746) Bonus: Who lead the government troops against the Jacobites at Culloden? (Duke of Cumberland – 2nd Son of George ll)
Which musician won the BBC Radio Scotland Young Traditional Musician Award 2019? (Benedict Morris)
What does the Scots word 'Gabbed' mean. I gabbed… (I told on)
Who is the guitar player with Ross & Ali's Symbiosis (Jenn Butterworth. Bonus; What all women quintet does Jenn play with?(Kinnaris Quintet)
Picture round
Fara
Rachel Hair and Ron Jappy
Session A9
Billy Connolly
The Sound of Music Round (name album and artist)
Sròmos – James Duncan MacKenzie
Frenzy of the Meeting – Breabach (Knees Up)
Tyde – Andrew Waite
Imminent – Gary Innes
Last Round
Seonaidh MacIntyre from South Uist plays in the Band Trail West, can you name the other 3 members of the band who come from Tiree? (Andrew Findlater, Alain Campbell, Ian Smith)
What river runs through Aberdeen? (River Dee)
What is the name of the rail bridge that crosses the River Forth (The Forth Bridge)
What is the name of Josie Duncan's new band? (Josie Duncan and The Dusk) Bonus question; What is the name of Josie's monthly Glasgow song club? (Sundown Song Nights)
Who was the composer of the reel Little Cascade? (G.S. MacLennan)
How many band members in the Transatlantic Sessions touring show? (15)