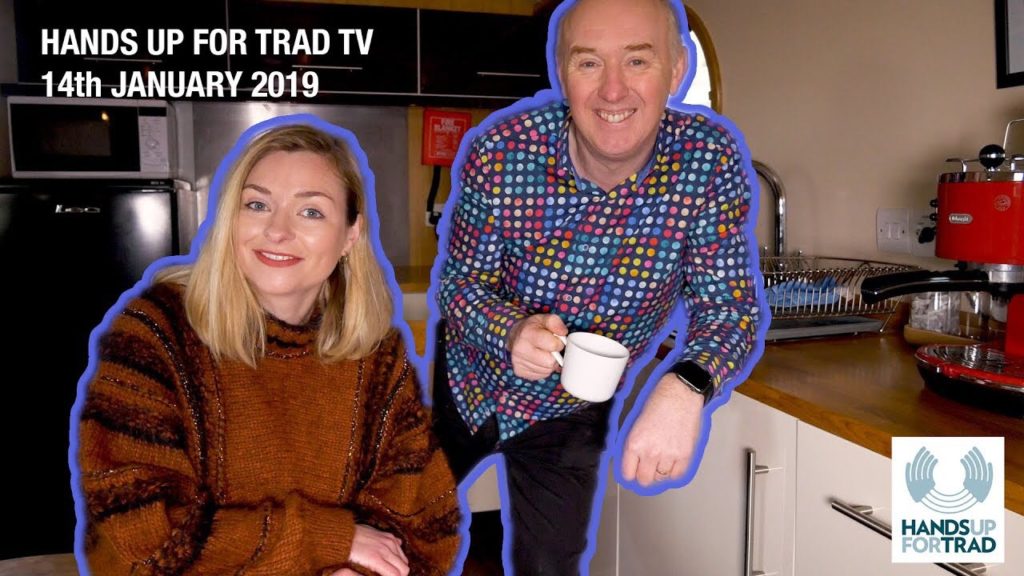 Watch the latest Hands Up for Trad TV with Simon Thoumire and Claire Hastings live from Claire's barge in Glasgow! Sponsored by Oban Live Festival and featuring great music from Ross Ainslie and Malcolm Jones, Claire Hastings, Sally Simpson, Rachel Hair and Ron Jappy, Breabach.
If you would like to help Hands Up for Trad please consider supporting our Patreon account at http://www.patreon.com/handsupfortrad
Playlist
Hope in the Chaos by Ross Ainslie and Malcolm Jones
Fair Weather Beggar by Claire Hastings (new album Those Who Roam)
Claire Hastings interview
Sally Simpson with baby Eleanor who is less than 3 weeks old!
Oban Live – The Story So Far – 7/8th June 2019
Rachel Hair and Ron Jappy
Birds of Passage by Breabach (first single from new album 'Frenzy of the Meeting')
More about Hands Up for Trad:
http://www.handsupfortrad.scot
https://facebook.com/handsupfortrad
http://www.twitter.com/handsupfortrad
http://www.instagram.com/handsupfortrad
http://www.scotpodcast.com
https://soundcloud.com/handsupfortrad