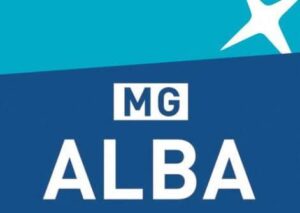 MG ALBA are sponsoring the MG ALBA Scots Trad Music Awards 2022. The awards will be held in Dundee's Caird Hall on Sunday 4th December 2022 and we would love to see you there! You can buy a ticket here handsup.link/tradawardstickets.
MG ALBA delighted to celebrate 20 spectacular years of Na Trads. A celebration in its first full-sized event post-lockdown, the 20th anniversary event will be marked with a remarkable once-in-a-generation night to remember. Na Trads give recognition to excellence within Scotland's thriving traditional musical culture. Encompassing all aspects of making and playing from composing, Gaelic song, folk and Scottish dance music to pipe bands and a host of others in between, each year sees a lively and enthusiastic crowd enjoying some of the biggest names as the industry and audiences join to honour singers, instrumentalists, composers and songwriters.
This year, the celebration is being broadcast from the Caird Hall, Dundee and features performances from some of traditional music's top luminaries, including Elephant Sessions, FARA, Trip, the Eryn Rae Trio (BBC Radio Scotland Young Traditional Musician Award Winner 2022), the Gordon Shand Scottish Dance Band, The Auldeners, St Roch's Irish Ministrels and Tayside Young Fiddlers, plus a Tribute to James Alexander, Fochabers fiddle teacher and performer, from his former pupils.
Margaret Cameron, Director of Content at MG ALBA said, "It is always a pleasure to see the incredible wealth of talent we have in the world of Scottish traditional music showcased on BBC ALBA, and there are few nights better than Na Trads for doing just that. The 20th anniversary celebration will be a night to remember."
Ealasaid MacDonald, Director of Strategy & External Affairs at MG ALBA, said: "MG ALBA are extremely proud to sponsor these awards, and we cannot wait to attend the first post lockdown event to celebrate 20 spectacular years of Na Trads. It's been a very difficult couple of years for the music industry in Scotland and that's what makes this recognition for all the impressive innovation and collaboration all the more important."
Na Trads kicks off a spectacular line-up of content we have to offer over the festive period. BBC ALBA will no doubt be the channel of choice this Christmas with a mix of programmes for the whole family, the centre piece of which will be the traditional BBC ALBA Hogmanay ceilidh. Extremely exciting news to still be announced in the coming weeks, be sure to follow us on all our social media platforms to ensure you do not miss out!
MG ALBA delivers the BBC ALBA platforms in partnership with the BBC. We support an active and sustainable Gaelic media sector through funding, commissioning and developing production, skills and talent.
Find out more about MG ALBA at https://mgalba.com.
Find out more about MG ALBA Scots Trad Music Awards at www.scotstradmusicawards.com. If you would like to be a sponsor you can contact us here.