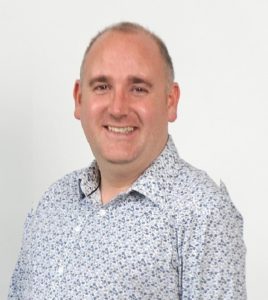 Congratulations to Brian Ferguson @ The Scotsman who has been nominated in Trad Music in the Media in the MG ALBA Scots Trad Music Industry Awards 2019. Vote now!
We asked Brian Ferguson @ The Scotsman the following questions.
Tell us about yourself
I've been the full-time Arts Correspondent at The Scotsman and Scotland on Sunday newspapers for the last seven years, which involves writing stories, features and opinion columns on all forms of Scottish culture, as well as festivals, events, the tourism industry and broadcasting. Prior to that, I was a general news reporter in Edinburgh for The Scotsman and the city reporter for the Edinburgh Evening News. Both of these jobs offered loads of opportunities to write about arts and culture as there was so many happening in the city.
Why are you involved in Scottish music?
When I started out as a journalist in Edinburgh in 1994 I was lucky enough to get to go to a lot of shows and events. There were some great venues and bands around in Edinburgh at the time – it seemed like there was something on every night of the week.
I've always found it easier to write about issues I was interested in – that;s definitely why I ended up working in the arts full-time.
Music is still definitely one of my main areas of interest – along with theatre, film and television. There's so much going on in Scotland all year-round it can quite hard to keep up at times, but there's never a dull week.
Any particular career highlights?
Celtic Connections is probably the highlight of my year. I've been going since probably the second festival as a punter and these days combine a bit of work with catching up with friends and trying to cram in as much as possible over three very long weekends. A real highlight of the festival is covering the BBC Radio Scotland Young Traditional Musician of the Year Award, which I've done ever since I've had this job at The Scotsman. It's always a thrilling but tense evening!
Covering the Edinburgh festivals – summer and winter – takes up a lot of time given the readership of the titles, but they have given me many days and nights of fantastic memories although it can be very hectic with multiple events running at the same time in the summer it is a real privilege to work at the heart of such historic and internationally-renowned cultural celebrations.
The best part of the job is getting to meet and interview so many fascinating artists and performers, some of whom were really heroes and icons to me as a teenager. But I probably won't name them here!
What are your plans for the future?
I hope to continue in this role at The Scotsman and Scotland on Sunday for as long as possible. There are obvious challenges working in a somewhat precarious industry but I regularly pause to reflect on how lucky I am to be in such an enjoyable and interesting job. News stories are my daily bread and butter but I'm definitely keen to make time for 'longer-read' features. And, along with almost every other journalist these days, I have to figure out if there is going to be an online audience for what I plan to write about.
I'm always on the look-out for interesting new cultural projects and events to write about – something a little bit different is the first thing that will catch my interest.
Read more about Brian Ferguson @ The Scotsman
http://www.scotsman.com
Facebook: http://www.facebook.com/BrianFergusonArts
Twitter: http://www.twitter.com/brianjaffa
Instagram: http://www.instagram.com/brianjaffa
The results of the MG ALBA Scots Trad Music Industry Awards will be announced the week of 2nd December online at http://www.scotstradmusicawards.com.
If you wish to attend the final ceremony, tickets are are priced £25 (+ Booking Fee), and Concessions are available. To book please call Aberdeen Music Hall Box Office on 01224 641122, or visit: https://www.aberdeenperformingarts.com/whats-on/all-shows/the-mg-alba-scots-trad-music-awards/2734. Bands performing on Saturday 7th December include Skerryvore, Session A9, Benedict Morris (BBC Radio Scotland Young Traditional Musician Award Winner 2019), Heisk, Aberdeenshire Youth Band, Sian, Robyn Stapleton, Mairi Campbell and the Pendulum Band, Susan MacFadyen Scottish Dance Band and more to be announced. There will also be a late night ceilidh after the Awards till 1am.
If you would like to support Hands Up for Trad in their work with Scottish trad music and musicians please consider supporting our Patreon campaign. We have 3 tiers starting at $1 a month and everything helps support us in our work. Read more at www.patreon.com/handsupfortrad