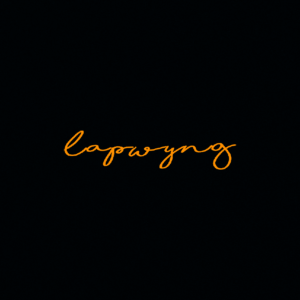 Congratulations to LAPWYNG who have been nominated in Trad Video of the Year sponsored by Threads of Sound in the MG ALBA Scots Trad Music Awards 2021. Vote here! Vote now!
We asked Alasdair MacKenzie of LAPWYNG the following questions.
Tell us about yourself
Formed in 2018, LAPWYNG are Euan McLaughlin, Ewen White, and Alasdair Mackenzie.
LAPWYNG released their debut single and video, DSV in 2019 which led to performances across the country including opening for award winning artists such as Josie Duncan, Assynt, The Paul McKenna Band and Heisk.
In January 2020 LAPWYNG were awarded a Danny Kyle Award at Celtic Connections. They followed this achievement with the release of two more singles and then their debut EP 'Lapwyng'. The EP was picked up by a variety of radio stations including being played on BBC Radio Scotland by Bruce MacGregor (Travelling Folk).
Despite not being able to tour or perform over 2020, LAPWYNG have continued to write and record new music. In September the band went into the studio to work with producer Andy Monaghan (Frightened Rabbit) and recorded their latest single Heather & Cosmos.
The Remyxes, a reimagined version of Lapwyng's debut EP featuring remixes from Valtos, Tom Spirals, INYAL & Yoko Pwno was released on the 16th of April 2021.
Why are you involved in Scottish music?
All the members of the band have harboured scottish music as a passion from a very young age. Having each grown up through the Feis movement across Scotland, as well as attending two of Scotlands 'Centre of Exellence in Music' intistutions (Broughton and Plockton), writing, playing and performing Traditional Music is something that comes naturally to us. As well as scottish music, our musical interests also expand to include electronic, jazz, rock and dub (to name a few), and being able to explore these styles through the veil of trad music gets us really excited and helps to form what we believe to be the unique sound of the band.
Any particular career highlights?
There have been a few highlights we've enjoyed as band:
We recorded out most recent single, 'Heather and Cosmos' with guitarist and producer Andy Monaghan. It was very thrilling to be able to work with someone we all look up to and have him lend his unique perspective and sound to the track. We hope to work with him more in the future.
We've also managed to play in a variety of different venues across Scotland. From village halls and venues, to living rooms and jazz bars, it's been great to play our music in different contexts. Naturally though, we're looking forward to getting the chance to take our music to larger venues on a bigger scale and try incorporate some visual-gadgetry to the performance, which we feel will lend itself to our music and the feelings we're trying to capture within that music.
What are your plans for the future?
Our focus is currently on writing and recording our debut album. The band are currently very busy with their own individual commitments, musical and otherwise, but aim to begin the process early next year. Furthermore, we also plan on beginning to tour more in the new year, both by ourselves as well as with our co-nominees, VALTOS. The future is exciting.
Read more about LAPWYNG
LAPWYNG Social Media
https://lapwyng.bandcamp.com/
Facebook: https://www.facebook.com/LAPWYNG
Twitter: https://twitter.com/lapwyng?lang=en
Instagram: https://www.instagram.com/lapwyng/?hl=en-gb
https://www.youtube.com/channel/UCnqamzPrBe8tt6zHF3uYLEw:
:
Unfortunately due to Covid there are no tickets for sale to the 2021 MG ALBA Scots Trad Music Awards. You will be able to watch it live in the UK at 7pm (GMT) on BBC ALBA and here. Bands performing on Saturday 4th December include Dàimh, Ìmar, Hannah Rarity, Strathspey Day Band and more to be announced.
If you would like to support Hands Up for Trad in their work with Scottish trad music and musicians please consider supporting our Patreon campaign. We have 3 tiers starting at $1 a month and everything helps support us in our work. Read more at www.patreon.com/handsupfortrad