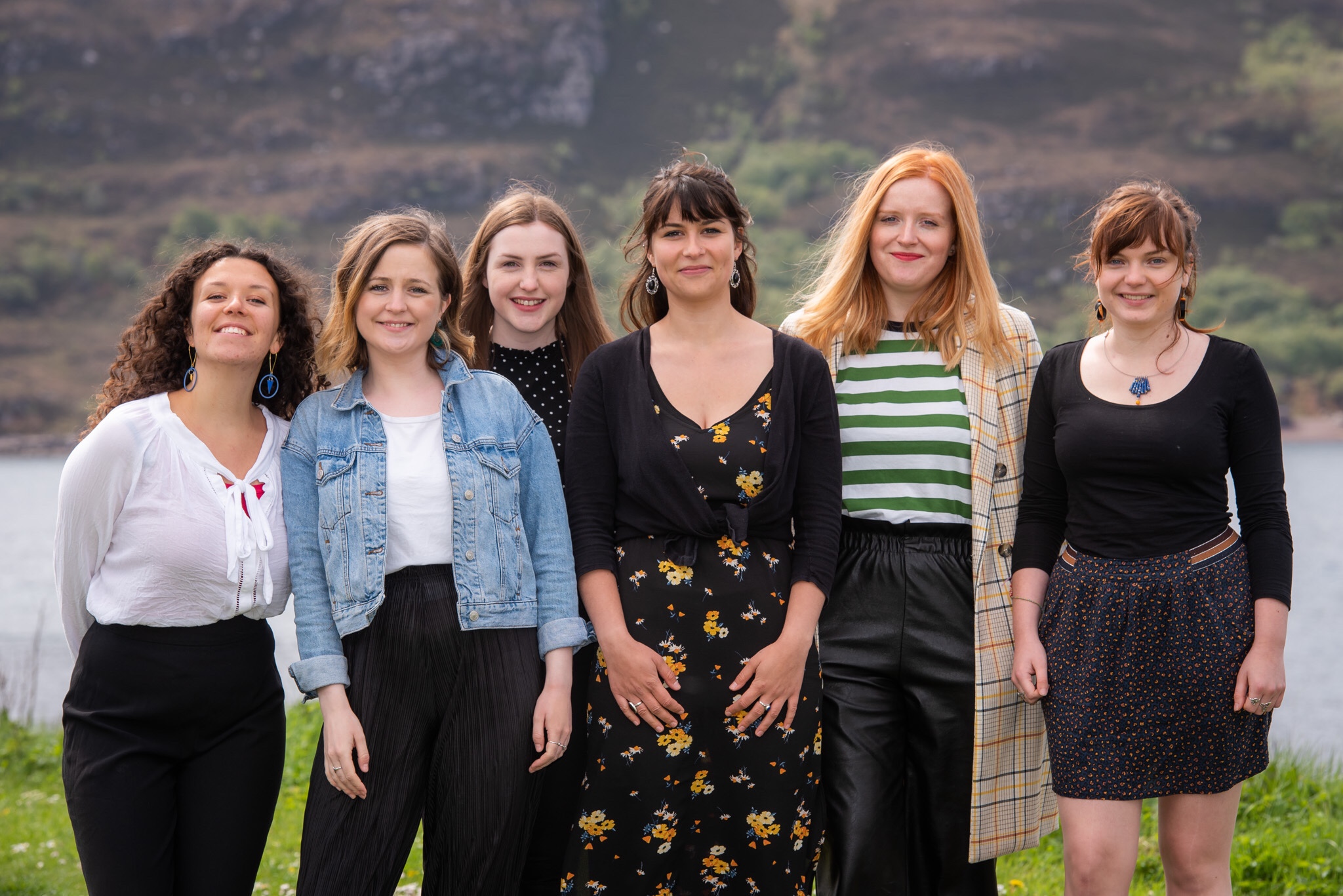 Congratulations to Scotland at Lorient – Fèis Rois who have been nominated in Event of the Year sponsored by VisitScotland in the MG ALBA Scots Trad Music Awards 2019. Vote here! Vote now!
We asked Fiona Dalgetty of Scotland at Lorient – Fèis Rois the following questions.
Tell us about yourself
Fèis Rois was founded in 1986 to provide opportunities for young people living in Ross-Shire to engage with traditional music and the Gaelic language. In that first year, around 50 young people took part in a summer school organised by Fèis Rois in Ullapool. Fast forward to 2019 and Fèis Rois now provides paid work for more than 400 professional musicians every year and sees more than 9,000 people engaging in its programme across the Highlands, Scotland and internationally.
In recent years, Fèis Rois has developed a number of internationally partnerships, including with Festival Interceltique de Lorient in Brittany.
In 2019, Fèis Rois ran the Scotland Pavilion at Festival Interceltique de Lorient. This saw 30 musicians from Scotland give 80 hours of live performance over the 10 days of the festival! In addition to this, the artists delivered 15 hours of workshops in traditional Scottish music, step dance and Gaelic song. The Scotland team also hosted a number of panel discussions on topics, including minority language revitalisation and mental health and well-being for musicians.
In addition to running the Scotland Pavilion, Fèis Rois created a new collaborative project bringing together 3 Gaelic singers (Sian), 3 Breton singers (An Teir) and 6 master musicians – 3 from Scotland and 3 from Brittany.
Why are you involved in Scottish music?
We believe that everyone should have the opportunity to participate in traditional music and to take their learning to whatever level they aspire to, whether that is playing for fun with the new friends they make in their local community, or performing on international stages like Festival Interceltique de Lorient.
Any particular career highlights?
A highlight of this project was bringing together Duncan Chisholm (fiddle), Jarlath Henderson (pipes and whistles) and James Ross (piano) to work with Gaelic vocal trio, Sian. These outstanding musicians then collaborated with 6 Breton musicians on a huge outdoor stage in Brittany, and the performance was also live streamed around the world. This was an incredible platform for Gaelic.
What are your plans for the future?
We are very excited to be bringing our collaborative project with Festival Interceltique de Lorient to Celtic Connections on Friday 24th January for the Scottish premiere of this work. https://www.celticconnections.com/event/1/sian-eben
Read more about Scotland at Lorient – Fèis Rois
http://feisrois.org
Facebook: http://www.facebook.com/feisrois
Twitter: http://www.twitter.com/feisrois
Instagram: http://www.instagram.com/feisrois
If you wish to attend the final ceremony, tickets are are priced £25 (+ Booking Fee), and Concessions are available. To book please call Aberdeen Music Hall Box Office on 01224 641122, or visit: https://www.aberdeenperformingarts.com/whats-on/all-shows/the-mg-alba-scots-trad-music-awards/2734. Bands performing on Saturday 7th December include Skerryvore, Session A9, Benedict Morris (BBC Radio Scotland Young Traditional Musician Award Winner 2019), Heisk, Aberdeenshire Youth Band, Sian, Robyn Stapleton, Mairi Campbell and the Pendulum Band, Susan MacFadyen Scottish Dance Band and more to be announced. There will also be a late night ceilidh after the Awards till 1am.
If you would like to support Hands Up for Trad in their work with Scottish trad music and musicians please consider supporting our Patreon campaign. We have 3 tiers starting at $1 a month and everything helps support us in our work. Read more at www.patreon.com/handsupfortrad