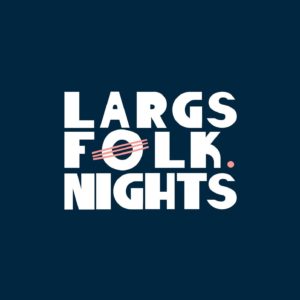 Congratulations to Largs Folk Nights who have been nominated in Club of the Year sponsored by Trac Scotland in the MG ALBA Scots Trad Music Awards 2019. Vote here! Vote now!
We asked Lynne Keenan of Largs Folk Nights the following questions.
Tell us about yourself
Largs Folk Nights is a non-profit organisation, set up to bring some of the finest traditional music Scotland has to offer to Largs, as well as showcasing local talent.
Fiddler, Hayley Keenan, from folk trio Talisk, decided to set up a folk club along with the help of family and friends. Now into it's third year, Largs Folk Nights has been fortunate enough to have hosted a whole load of incredible musicians including Tidelines front man, Robert Robertson, BBC Radio Scotland Young Musician of the Year, Hannah Rarity and the incredible quartet, Gnoss.
"Largs Folk Nights has grown from strength to strength and has firmly become one of my favourite gigs of the year." – Gary Innes (Instrumentalist of the Year & BBC Radio Scotland Presenter)
Largs Folk Nights currently takes place in the award winning venue, Lounge, who have helped create a warm and friendly atmosphere for the club.
Why are you involved in Scottish music?
Largs Folk Nights was set up to bring some of Scotland's finest folk musicians to the seaside town of Largs, and give local musicians the chance to perform in a friendly and relaxed environment.
"Largs Folk Nights is a warm and friendly club that promotes local musicians and provides high quality guest performances, bringing some of the best traditional musicians in Scotland to Largs." – Ian McLaren (Audience Member)
Any particular career highlights?
At Largs Folk Nights, we have been so fortunate to host some incredible musicians at the club. Every act has been so unique and different, and there is something for all audience members. Robert Robertson was a firm favourite at the club, and every audience member knew the words to the infamous song, 'Walking on the Waves'. The sensational Kim Carnie had the audience singing in Gaelic, which was a first for many and Manran's front man, Gary Innes, had everyone out their seats with some high-energy jigs and reels!
What are your plans for the future?
We hope to continue building Largs Folk Nights, by bringing a diverse and exciting range of musicians to the club as well as providing performance opportunities to local and visiting musicians.
Read more about Largs Folk Nights
https://www.facebook.com/largsfolknights/
Facebook: https://www.facebook.com/largsfolknights/
Twitter: http://www.twitter.com/
Instagram: https://www.instagram.com/largsfolknights/?hl=en
If you wish to attend the final ceremony, tickets are are priced £25 (+ Booking Fee), and Concessions are available. To book please call Aberdeen Music Hall Box Office on 01224 641122, or visit: https://www.aberdeenperformingarts.com/whats-on/all-shows/the-mg-alba-scots-trad-music-awards/2734. Bands performing on Saturday 7th December include Skerryvore, Session A9, Benedict Morris (BBC Radio Scotland Young Traditional Musician Award Winner 2019), Heisk, Aberdeenshire Youth Band, Sian, Robyn Stapleton, Mairi Campbell and the Pendulum Band, Susan MacFadyen Scottish Dance Band and more to be announced. There will also be a late night ceilidh after the Awards till 1am.
If you would like to support Hands Up for Trad in their work with Scottish trad music and musicians please consider supporting our Patreon campaign. We have 3 tiers starting at $1 a month and everything helps support us in our work. Read more at www.patreon.com/handsupfortrad