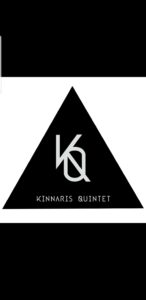 Congratulations to Kinnaris Quintet who have been nominated in Album of the Year sponsored by Birnam CD, Belhaven Bursary for Innovation in the MG ALBA Scots Trad Music Awards 2019. Vote here! Vote now!
We asked Aileen Reid Gobbi of Kinnaris Quintet the following questions.
Tell us about yourself
We formed in Glasgow in 2017, and play uplifting, fresh, honest and powerful music on three fiddles, mandolin and guitar. Expect influences of traditional Scottish and Irish music, Bluegrass, Old-Time, Scandinavian, Classical, new compositions, harmonies, energy, and drive.
Why are you involved in Scottish music?
We all grew up listening to, and playing, various forms of folk music. Over the years of living in Glasgow's thriving music scene, we grew fond of each other's drive and style of playing. We were excited to chuck it all into a big melting pot and see what came out, and the result has been so rewarding and exciting – Kinnaris Quintet was born! We all dabble in various genres of music for livelihood purposes, however, Scottish traditional music is where we are most content.
Any particular career highlights?
We have been nominated for various awards, so early on in our formation, which made us need to pinch ourselves a bit. These include:
Folk Band of the Year at MG Alba Trad Awards 2018
SAY Award 2019 Longlist
BBC Radio 2 Folk Awards Horizon Award 2019
And of course, the two nominations for this year at the MG Alba Trad Awards 2019…
A particular career highlight was performing at the 2018 Trad Awards in Perth, live on TV, but more importantly, to a room full of musicians, peers, pals, colleagues, heroes, and role models, who were eagerly anticipating our performance with intrigue. We received such a good response and felt enough love to do us a lifetime!
Another few highlights include performing at festivals all over the world, throughout the UK, and our 4th year in a row at Celtic Connections in Glasgow. The support has been so, so wonderful.
The response to our music and album has been such a career highlight, with really heartfelt feedback from those who have heard it. We loved recording it and took a risk in doing it the way we did, but it's totally paid off and we're so chuffed that people enjoy it.
What are your plans for the future?
We've started writing new music, which has been really exciting, and are keen to record and release our second album in the very near future. We love doing what we do so much, and find that creating music together as Kinnaris Quintet is so natural, instinctive, and a wonderful creative outlet. We are mega keen to keep doing just that, take it further if possible to wider audiences, and promote that Scottish music, culture and arts are powerful.
Read more about Kinnaris Quintet
http://kinnarisquintet.com
Facebook: http://www.facebook.com/kinnarisquintet
Twitter: http://www.twitter.com/kinnaris5
Instagram: http://www.instagram.com/kinnaris5
If you wish to attend the final ceremony, tickets are are priced £25 (+ Booking Fee), and Concessions are available. To book please call Aberdeen Music Hall Box Office on 01224 641122, or visit: https://www.aberdeenperformingarts.com/whats-on/all-shows/the-mg-alba-scots-trad-music-awards/2734. Bands performing on Saturday 7th December include Skerryvore, Session A9, Benedict Morris (BBC Radio Scotland Young Traditional Musician Award Winner 2019), Heisk, Aberdeenshire Youth Band, Sian, Robyn Stapleton, Mairi Campbell and the Pendulum Band, Susan MacFadyen Scottish Dance Band and more to be announced. There will also be a late night ceilidh after the Awards till 1am.
If you would like to support Hands Up for Trad in their work with Scottish trad music and musicians please consider supporting our Patreon campaign. We have 3 tiers starting at $1 a month and everything helps support us in our work. Read more at www.patreon.com/handsupfortrad