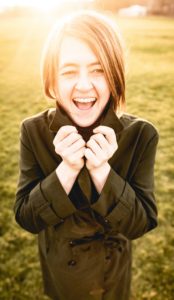 Congratulations to Karine Polwart who has been nominated in Album of the Year sponsored by Birnam CD, Belhaven Bursary for Innovation in the MG ALBA Scots Trad Music Awards 2019. Vote Vote now!
We asked Mark Whyles of Karine Polwart the following questions.
Tell us about yourself
BBC Radio 2 Folk Singer Of The Year 2018, Karine Polwart is a multi-award-winning Scottish songwriter and musician, as well as theatre-maker, storyteller, spoken-word performer and published essayist. Her songs combine folk influences and myth with themes as diverse as Donald Trump's corporate megalomania, Charles Darwin's family life and the complexities of modern parenthood. She sings traditional songs too and writes to commission for theatre, animation and thematic collaborative projects. Karine is seven-times winner at the BBC Radio 2 Folk Awards, including three times for Best Original Song.
Why are you involved in Scottish music?
Scottish Music feels like home. It offers me community, purpose and gifts me most of my best and dearest pals. It also connects me to the place I live and to the lines of people who've gone before me, and tells the most beautiful and enduring stories.
Any particular career highlights?
It's exactly 20 years since I quit a salaried job with Scottish Women's Aid to take my chances as a folk musician. It's a marvel to me that I'm still getting away with it! This past month, me and my Scottish Songbook band filled The Usher Hall in Edinburgh. People wept and laughed and sang and the whole show was a gigantic collective cuddle. That's as heartfelt and joyous as it gets over these past two decades. But the thing that's had the widest ripples is my theatre show Wind Resistance, which wove Scots song, medicine, football and local history into its telling. The personal feedback from that has been tender, beautiful and inspiring. And it's transformed how I make work now and what I think I can do. I view myself as a writer, storyteller and theatre maker now, as well as a folk musician.
What are your plans for the future?
I find the future a scary idea. Some days planning seems like utter vanity, a distraction from the urgency of the many human and ecological catastrophes unfolding. But I don't really know what else to do or be. So I'm making that mess and alarm the core of all the new work I'm making. Through story and song, perhaps I can offer space to feel something, recognise something, connect with others and maybe, just maybe, turn this stuff around. My next two commissions in partnership with the brilliant Pippa Murphy speak to this. We're working as Artists in Residence with the Royal Botanic Garden Edinburgh on a piece to mark their 350th anniversary next year. The garden was founded as a civic resource following the devastation of the plague era. It's not only a beautiful space but an international research centre with human and non human wellbeing at its heart. And we'll dig into that and give thanks to it. Pippa and myself are also writing a new work for the Scottish Chamber Orchestra, in collaboration with Finnish violinist Pekka Kuuisto. It will have its root in one of the most familiar of all folk songs (not telling just yet!) and the fracturing of seasonal rhythms due to climate breakdown. And, finally, I'm trying out some new theatrical ideas in Stornoway next year as part of The Festival of Dark Skies. I'm spinning a tale that combines supernovae, geology, nuclear waste disposal and jam making. Just don't ask me exactly how just yet …
Read more about Karine Polwart
http://www.karinepolwartcom
Facebook: http://www.facebook.com/karinepolwart
Twitter: http://www.twitter.com/IAMKP
Instagram: http://www.instagram.com/karinepolwart
If you wish to attend the final ceremony, tickets are are priced £25 (+ Booking Fee), and Concessions are available. To book please call Aberdeen Music Hall Box Office on 01224 641122, or visit: https://www.aberdeenperformingarts.com/whats-on/all-shows/the-mg-alba-scots-trad-music-awards/2734. Bands performing on Saturday 7th December include Skerryvore, Session A9, Benedict Morris (BBC Radio Scotland Young Traditional Musician Award Winner 2019), Heisk, Aberdeenshire Youth Band, Sian, Robyn Stapleton, Mairi Campbell and the Pendulum Band, Susan MacFadyen Scottish Dance Band and more to be announced. There will also be a late night ceilidh after the Awards till 1am.
If you would like to support Hands Up for Trad in their work with Scottish trad music and musicians please consider supporting our Patreon campaign. We have 3 tiers starting at $1 a month and everything helps support us in our work. Read more at www.patreon.com/handsupfortrad