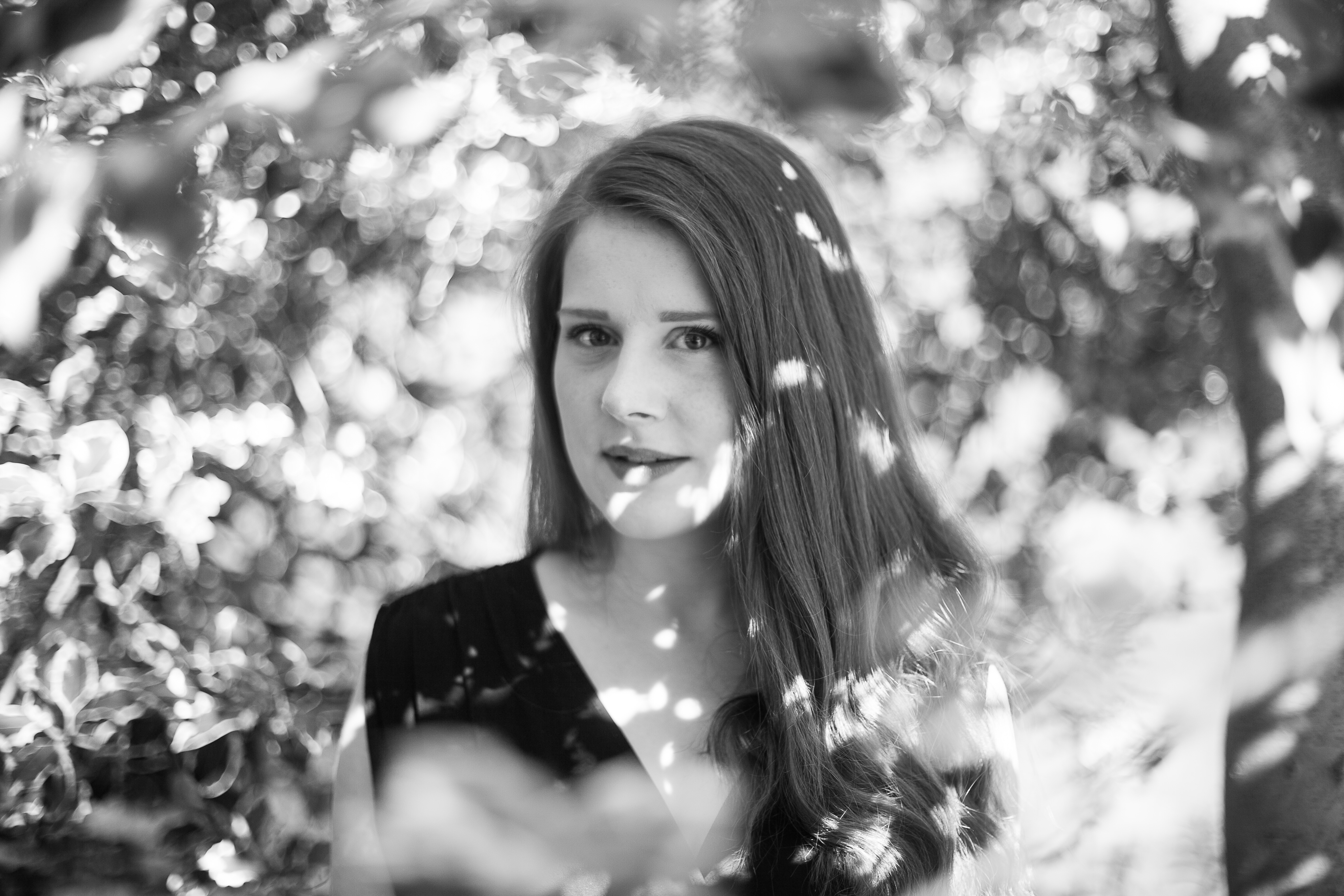 Congratulations to Hannah Rarity who have been nominated in Citty Finlayson Scots Singer of the Year sponsored by TMSA in the MG ALBA Scots Trad Music Awards 2017. Vote now!
We asked Hannah Rarity of Hannah Rarity the following questions.
Tell us about yourself
I'm a singer from West Lothian. From a very young age I've enjoyed singing and had an interest in a number of musical genres, but it was with the National Youth Choir of Scotland (between age 8-22) I developed my ability and love for Scottish music. Favouring traditional material, I studied Scottish Music (Scots song) at the Royal Conservatoire of Scotland. Since graduating, I've released my debut EP 'Beginnings', toured with Irish-American traditional group 'Cherish the Ladies', appeared as a soloist on BBC Scotland's Hogmanay Live 2016 and featured in projects for the Scottish Chamber Orchestra and BBC Northern Ireland TV. I also currently work for charity Live Music Now alongside guitarist Luc McNally.
Why are you involved in Scottish music?
I feel Scottish music and song capture every aspect of the human experience. Drawing from this vast repertoire is a privilege and I really enjoy working with fellow traditional musicians to create interesting arrangements. When singing, I like to leave the audience with something to think about. The scene is also great fun to be a part of and it's exciting to see the variety of music coming from it.
Any particular career highlights?
I've been lucky with the opportunities I've been given thus far, but an evening that will always stick out in my mind was the first time I sang with the RSNO in 2013 at Phil and Aly's St Andrew's Night at the Glasgow Royal Concert Hall. It was one of my first professional solo performances and I was terrified! It was really thrilling and I knew after that I definitely wanted to keep going and pursue a career in music. Getting to tour with music and see different places and meet interesting people is a highlight of the job – Japan and Alaska have been some of my favourites!
What are your plans for the future?
I have plans to record my debut album next year, to be released in the summer. I also want to continue to work on developing my songwriting and building my repertoire of traditional material. In my final year at the RCS I completed a study on domestic and sexual violence within Scots song and hope to develop this for a future project.
Read more about Hannah Rarity
http://www.hannahrarity.com
Facebook: http://www.facebook.com/hannahraritysinger
Twitter: http://www.twitter.com/hannahrarity
If you would like to come along to the MG ALBA Scots Trad Music Awards in Paisley's Lagoon Centre call 0300 300 1210 or to buy online visit www.paisley2021.co.uk/events/the-mg-alba-scots-trad-music-awards. Tickets can also be purchased via Paisley Arts Centre. Bands performing on Saturday 2nd December include Elephant Sessions, The Shee Big Band, Siobhan Miller, Tidelines, Paisley Fèis, Snuffbox, The Seamus O'Sullivan Experience, Lori Watson, Jenna Reid and Harris Playfair, Songs of Bàrd Phàislig (featuring Gillebrìde MacIlleMhaoil, Sìneag MacIntyre, Màiri NicAonghais, Seonaidh MacIntyre, Ewan MacPherson, Mhairi Hall, Màiri Nic a Mhaoilein and more to be announced. There will also be a late night ceilidh after the Awards till 1am.