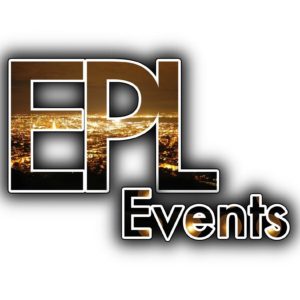 Congratulations to EPL Events who have been nominated in Community Project of the Year sponsored by Gordon Duncan Memorial Trust in the MG ALBA Scots Trad Music Awards 2017. Vote now!
We asked Ewan Phillip of EPL Events the following questions.
Tell us about yourself
EPL Events is a volunteer run, not for profit group started up to promote Trad music in the Angus area and raise money for local or Scottish based charities in the process. Since December 2015 we have raised over £5.5k for a variety of fantastic worthwhile causes.
Why are you involved in Scottish music?
Music is a massive part of our national history and culture and the strength of the Trad music scene in recent years is fantastic, however we noticed that our area seemed to lack in Events focussing on folk music. So we decided to do something about that. So far we have started to generate a faithful local audience who have discovered some fantastic bands at our shows and so have found their love also for Trad.
Any particular career highlights?
Selling out our December Skerryvore show 3 years running and adding our own theatrical twist to shows. Our volunteers are largely friends from the Amateur Theatre scene and therefore we love to put on the best show possible for our audiences.
What are your plans for the future?
We plan to continue to promote the best and also the freshest faces in trad music. We love to give new artists the platform to showcase their talents. The fact that we, our audiences and the bands we promote can have a fantastic time all the while making money for charity, is such a great buzz and we love every second of it.
Read more about EPL Events
http://www.EPLEvents.co.uk
Facebook: http://www.facebook.com/EPLEvents
Twitter: http://www.twitter.com/EPLEvents
If you would like to come along to the MG ALBA Scots Trad Music Awards in Paisley's Lagoon Centre call 0300 300 1210 or to buy online visit www.paisley2021.co.uk/events/the-mg-alba-scots-trad-music-awards. Tickets can also be purchased via Paisley Arts Centre. Bands performing on Saturday 2nd December include Elephant Sessions, The Shee Big Band, Siobhan Miller, Tidelines, Paisley Fèis, Snuffbox, The Seamus O'Sullivan Experience, Lori Watson, Jenna Reid and Harris Playfair, Songs of Bàrd Phàislig (featuring Gillebrìde MacIlleMhaoil, Sìneag MacIntyre, Màiri NicAonghais, Seonaidh MacIntyre, Ewan MacPherson, Mhairi Hall, Màiri Nic a Mhaoilein and more to be announced. There will also be a late night ceilidh after the Awards till 1am.