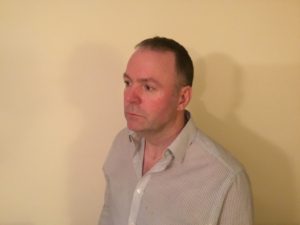 Congratulations to Duncan Black Band who have been nominated in Dance band of the Year sponsored by National Association of Accordion and Fiddle Clubs in the MG ALBA Scots Trad Music Awards 2017. Vote now!
We asked Duncan Black of Duncan Black Band the following questions.
Tell us about yourself
I have played the accordion since in was 5 years old. Brought up surrounded by Scottish dance music. Bill Black my father was a dance band leader, in fact my whole family are all musicians. I have been the Scottish accordion champion at junior and senior level. I have played at dances all over th Uk and as far afield as Korea.
Why are you involved in Scottish music?
I just love music. In particular i love the sound of a well honed Scottish dance band. The Buzz you get from playing in a six piece dance band with like minded musicians is incredible
Any particular career highlights?
Playing in. The Jim Johnstone dance band. Recording for the bbc on numerous occasions. Playing and being involved with legendary drummer Billy Thom.
What are your plans for the future?
Continue to play dance band music to the best of my ability. To bring Scottish dance music to a wider audience and to ensure the uinderstanding of the Scottish dance band is fully appreciated across a wider spectrum
Read more about Duncan Black Band

Facebook: http://www.facebook.com/
Twitter: http://www.twitter.com/
If you would like to come along to the MG ALBA Scots Trad Music Awards in Paisley's Lagoon Centre call 0300 300 1210 or to buy online visit www.paisley2021.co.uk/events/the-mg-alba-scots-trad-music-awards. Tickets can also be purchased via Paisley Arts Centre. Bands performing on Saturday 2nd December include Elephant Sessions, The Shee Big Band, Siobhan Miller, Tidelines, Paisley Fèis, Snuffbox, The Seamus O'Sullivan Experience, Lori Watson, Jenna Reid and Harris Playfair, Songs of Bàrd Phàislig (featuring Gillebrìde MacIlleMhaoil, Sìneag MacIntyre, Màiri NicAonghais, Seonaidh MacIntyre, Ewan MacPherson, Mhairi Hall, Màiri Nic a Mhaoilein and more to be announced. There will also be a late night ceilidh after the Awards till 1am.