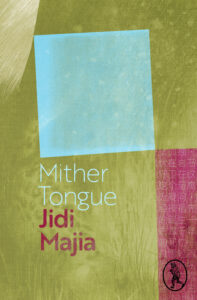 Weel duin tae Mither Tongue wha hae bin nominatit in Scots Book o the Year sponsored by Scottish Book Trust in the Scots Language Awards. Vote now!
We askit Allan Cameron o Mither Tongue thae speirins. Vote now!
Tell us aboot yersel or yer ootfit.
Vagabond Voices is a publisher of novels, translated novels and poetry. Some of the novels are partly in Scots. The publishing house was founded in 2018. But I think that you are more interested in the work, which consists of three long poems in Chinese, which have been translated into English and then into Scots. The first into Shetlandic by Christine De Luca, the second into Doric by Sheena Blackhall and the third into Lowland Scots by Stuart Paterson. The Chinese author, Jidi Majoa, comes the Nuosu minority-language community in China, which provides a global symmetry between small and powerful languages.
Whit wis it got ye involvit wi the Scots leid?
We have already been involved with Scots through some of our novels, particularly Chris Dolan's Redlegs (which has a broad range from nineteenth-century Scots to Bajan, a local language spoken on Barbados to this day, as well as hybrid of the two) and Stewart Ennis's Blessed Assurance (which includes Scots and the Ayshire dialect). I personally am very interested in minority or lesser-spoken languages, and have written about them in my book on language, In Praise of the Garrulous.
Ony particlar career heighlichts
I think that this is directed at the Scots translators, but I cannot speak for them. For myself, The Berlusconi Bonus and Cinico, both political satires did well and the former was published in Italian, and the non-fiction book on language mentioned above did particularly well. I am the author of nine books and the translator of twenty-six. We publish a wide range of translated novels from such countries as italy, Estonia, Latvia and Lithuania, amongst others. We are a fervently European Scottish publisher, and are interested in bridging linguistic barriers.
Wha's yer plans fir the days aheid?
We plan to keep doing what we've been doing for the last thirteen years, and hope to do more that represents Scottish culture to the world, and brings back ideas to Scotland from other countries.
Read more about Mither Tongue
https://www.vagabondvoices.co.uk/poetry/mither-tongue
Facebook: https://www.facebook.com/vagabond.voices
Twitter: https://twitter.com/Vagabondvoices
Instagram: https://www.instagram.com/vagabondvoices/
The Scots Language Awards are in the Gardyne Theatre, Dundee on 25th September at 7pm. Tickets are available to buy here: https://www.gardynetheatre.org.uk/show/the-scots-language-awards/ Performing on Saturday 25th September include Ellie Beaton, Anna Stewart, Gemma Johnson and more to be announced.
If you would like to support Hands Up for Trad in their work with Scottish trad music and musicians please consider supporting our Patreon campaign. We have 3 tiers starting at $1 a month and everything helps support us in our work. Read more at www.patreon.com/handsupfortrad
This post is also available in: English