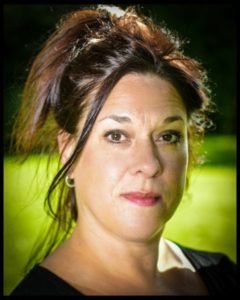 Congratulations to Joyce Falconer who has been nominated in Scots Performer o the Year sponsored by Tracs in the Scots Language Awards 2019. Vote now!
We asked Joyce Falconer the following questions.
Tell us about yourself
Since winning the Duncan Macrae memorial prize for Scots Verse at RSAMD in 1991 Joyce has enjoyed a colourful career on Scottish stage & screen ,her Scots tongue being her strongest and best kent feature.
Why are you involved in Scots language?
Scots is my Mither tongue and I hiv aye preferred to perform in it as weel as promoting it faniver Ah kin
Any particular career highlights?
Joanie in Morna Young's 'Aye Elvis '
Dorine in Liz Lochead's "Tartuffe"
Still best kent for playing Roisin in the original cast of River City
Countless Burns nights hame& abroad
Kate o Shanter in Communicado's 'Tam o Shanter'
What are your plans for the future?
To continue to keep enjoying performing and writing in Scots as much as possible.
Read more about Joyce Falconer
Facebook: http://www.facebook.com/
Twitter: http://www.twitter.com/
Instagram: http://www.instagram.com/
If you wish to attend the Scots Language Awards, tickets are available to buy via: https://www.ticketsglasgow.com/Pages/EventDetail.aspx?EventId=8fd8b867-811e-4bfc-a2c0-aab900efc42b For box office call 0141 353 8000. Performing on Friday 27th September include Iona Fyfe Trio, Susi Briggs, Steve Byrne and more to be announced.
If you would like to support Hands Up for Trad in their work with Scottish trad music and musicians please consider supporting our Patreon campaign. We have 3 tiers starting at $1 a month and everything helps support us in our work. Read more at www.patreon.com/handsupfortrad
This post is also available in: English