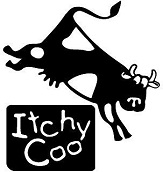 Congratulations to Itchy Coo/Black & White Publishing who have been nominated in Scots Business o the Year in the Scots Language Awards 2019. Vote now!
We asked Matthew Fitt of Itchy Coo/Black & White Publishing the following questions.
Tell us about yourself
Itchy Coo is an imprint of Black & White Publishing.Founded in 2002 by James Robertson and Matthew Fitt, Itchy Coo has become Scotland's most successful publisher of books for bairns and young people in Scots. Katie's Coo, The Wee Book o Fairy Tales, King o the Midden, Blethertoun Braes, The Gruffalo in Scots, Matilda in Scots, The Eejits, Diary o a Wimpy Wean, Mr Mingin and Harry Potter and the Philosopher's Stane are just some of the Scots language titles from Itchy Coo which are read and loved by readers o aw ages in Scotland and aw roon the world.
Why are you involved in Scots language?
Itchy Coo filled a muckle big gap in Scottish publishing. Children were simply not engaging with books in Scots. Itchy Coo brought colour, quality and fun to the Scots language and now children in Scotland's schools, libraries and bookshops can choose from a huge range of stories and poems in their own language.
Any particular career highlights?
Karen Sutherland's Katie's Moose winning a Scottish Book Trust Book of the Year Award.
Roald Dahl's The Eejits in Scots being number 1 in the Scottish Bestsellers Chart above The Devil Wears Prada.
Andrew Marr reading Precious and the Puggies on Radio 4's Start the Week.
Working with actor Richard Madden on an Itchy Coo show at the Edinburgh International Book Festival.
What are your plans for the future?
Itchy Coo's next book will be The Itchy Coo Book o Hans Christian Andersen Fairy Tales with more titles planned for the future.
Read more about Itchy Coo/Black & White Publishing
http://www.itchy-coo.com
Facebook: https://www.facebook.com/itchycoobooks/
Twitter: https://twitter.com/bwpublishing
Instagram: http://www.instagram.com/https://www.instagram.com/bwpublishing/?hl=en
If you wish to attend the Scots Language Awards, tickets are available to buy via: https://www.ticketsglasgow.com/Pages/EventDetail.aspx?EventId=8fd8b867-811e-4bfc-a2c0-aab900efc42b For box office call 0141 353 8000. Performing on Friday 27th September include Iona Fyfe Trio, Susi Briggs, Steve Byrne and more to be announced.
If you would like to support Hands Up for Trad in their work with Scottish trad music and musicians please consider supporting our Patreon campaign. We have 3 tiers starting at $1 a month and everything helps support us in our work. Read more at www.patreon.com/handsupfortrad