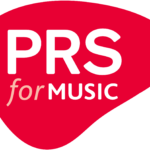 PRS for Music are sponsoring Composer of the Year at the MG ALBA Scots Trad Music Awards 2022. The awards will be held in Dundee's Caird Hall on Sunday 4th December 2022 and we would love to see you there! You can buy a ticket here handsup.link/tradawardstickets.
As MG ALBA Scots Trad Music Awards celebrates 20 years of promoting the gifted, homegrown songwriters, composers and community of Scottish music to the world, we at PRS for Music are incredibly proud and passionate to continue to support its work.
If we've not already been introduced, my name is Stuart Fleming and I'm the Senior Manager for Writer Relations in Scotland and Northern Ireland at PRS for Music. We're one of the world's leading music collective management organisations and represent the rights of over 160,000 composers, songwriters, and music publishers around the world.
How can PRS for Music help your career? If you are a composer or songwriter who creates original works or an arranger of traditional works which are out of copyright, by joining PRS you can earn money when your music is broadcast on the radio, streamed/downloaded or performed in concert venues. You don't need to be signed to a record label or music publishing company to join, but you do need to be one of the creators involved in the creation of the musical work.
I encourage you to visit the PRS for Music website at www.prsformusic.com/join where you will find some pointers that can help determine when it's the right time for you to join.
As a member of PRS, you are also extended the opportunity to apply for funding for the creation, performance, and/or promotion of your music. PRS Foundation was formed by PRS for Music in 2000 to enable the investment in new music and support the professional development of songwriters and composers. Now independently run as a charity, PRS for Music continues its partnership with PRS Foundation as its primary funder. To find out what opportunities are appropriate for you visit www.PRSfoundation.com.
Find out more about PRS for Music at http://www.prsformusic.com.
Find out more about MG ALBA Scots Trad Music Awards at www.scotstradmusicawards.com. If you would like to be a sponsor you can contact us here.