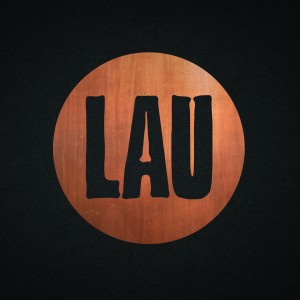 Congratulations to Lau who's album The Bell That Never Rang has been nominated in Album of the Year (sponsored by Birnam CD) in the MG ALBA Scots Trad Music Awards 2015. Vote now!
We asked Lau about their album The Bell That Never Rang.
Produced by Joan Wasser (Joan As Police Woman)
The Bell That Never Rang is Lau's most electric and acclaimed album yet ***** Guardian ***** BBC Music
About Lau
The Bell That Never Rang is the acclaimed new album from the U.K's most musically revered and celebrated folk trio Lau and they follow it with a November 2015 UK tour.
Since their debut album in 2007 Lau have picked up four awards for 'Best Group' at the BBC Radio 2 Folk Awards and the individual members have all won multiple awards and recognition for their acclaimed solo works. Lau has also appeared on TV on Later…With Jools Holland (BBC 2 TV).
Lau comprises Kris Drever (vocals, guitar), Martin Green (accordion, wurlitzer, keys, electronics) and Aidan O'Rourke (fiddle) and together they continue to effortlessly bridge the seemingly diametrically opposed worlds of acoustic folk tradition and electronica. As THE GUARDIAN says of the trio 'Lau are a remarkable band – the most musically adventurous trio in British folk exquisite and hypnotic, musicianship at its best.'
Recorded at their preferred studio, Castlesound, near Edinburgh, the new album is produced by Joan Wasser (aka Joan As Police Woman), a radical move for all involved. For Joan, it was the first time she had produced a whole album for someone else and for Lau, as Martin Green recently commented, the result has been "much more freedom with this album and I think that's where Joan has been right in amongst it." Kris Drever adds: "So much of what we do starts with improvisation and we've been working with quite skeletal ideas, smaller and smaller units. It's something we're more comfortable with now and once someone throws something into the ring it becomes Lau's, not mine or Aidan's or Martin's."
At the heart of the new album lies the epic seventeen-minute, collaborative title track, with acclaimed London string section The Elysian Quartet. This piece, The Bell That Never Rang, was worked up for the Commonwealth Games in celebration of Glasgow, and has also been a feature of the band's live set. In some ways it is also indicative of the continuing commitment Lau has to musical freedom and creative adventure. As Kris reveals, "We were finishing writing that as we played it live. We had optional ways in which it could develop, so playing it in concert at least half a dozen times (a test of musical stamina in itself) gave us the chance to experiment a little." Martin adds, with a laugh, "Yes we fundamentally changed it, reordering all of the parts, in a kind of spontaneous rewrite."
Echoes of the downtown New York music scene (inhabited by producer Wasser) can be heard making their added influence to Lau's artistic vision. Another musical element is the distinctive way singer-guitarist Kris Drever's heartfelt lyrics come wrapped in brittle electric guitar, deep soundscapes and haunting string melodies. The jaggedly angular 'Death Of The Dining Car' was a piece that started life as a Martin Green idea and Lau have been creatively developing since their Strange Attractors collaboration with Brian Irvine and the Northern Sinfonia. 'Tiger Hill (Armoured Man)' began as a meditative fiddle pizzicato riff, written in the mountains near Darjeeling, to which Kris added Tame Impala/Beatlesesque vocals; eventually it evolved into a Joan Wasser encouraged post-rock meltdown.
The album opener 'First Homecoming' is "about going as far away as possible to find home" says Kris. "It's about making an agreement with yourself to follow the direction that your heart dictates. For some of us that has meant moving to Shetland, surrounded by savage seas and wonderful music." There is, as with much of Lau's work, a contrast between tradition, home and certainty, and experimentation, new horizons and change. It ensures Lau constantly surprise us with each new twist and turn of their music, whether live on stage or in the recording studio. The new album, tour and Lau-Land aims do that all over again.
BRAVELY ADVENTUROUS – THE BEST BAND IN THE UK
***** THE GUARDIAN
CAPTIVATING, EXQUISITE, STUNNING – LAU EVOLVE NATURALLY THROUGH EXPERIMENTATION
***** SONGLINES
LAU CONSISTENTLY SET THE STANDARDS FOR OTHERS TO FOLLOW – ALBUM OF THE MONTH
FOLKRADIO.CO.UK
BREATHTAKING AND CONSISTENTLY CAPTIVATING – CLOSE THE ALBUM OF THE YEAR POLLS NOW WE HAVE A WINNER! BRIGHTYOUNGFOLK.COM
LAU CREATE UNPRECEDENTED MELODIES, RHYTHMS AND TEXTURES  – WHAT PURE, FLOWING, EUPHORIC MUSIC THIS IS
THE HERALD
BREATHTAKING, INTRICATE, UNPREDICTABLE YET COHESIVE – GENUINELY EXCITING
fROOTS
Lau website: http://lau-music.co.uk
You can listen to The Bell That Never Rang here.
Buy a ticket for the MG ALBA Scots Trad Music Awards on Saturday 5th December in Dundee Caird Hall, start time 7pm. You'll have a great time!