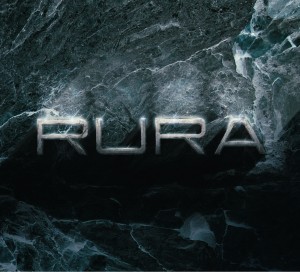 Congratulations to RURA who's album Despite the Dark has been nominated in Album of the Year (sponsored by Birnam CD) in the MG ALBA Scots Trad Music Awards 2015. Vote now!
We asked RURA about their album Despite the Dark.
Critical acclaim for 'Despite the Dark':
"one of the most exciting bands on the Scottish folk scene" – Songlines (5 stars)
"accomplished musicianship, expressive vocals, flawless composition…supremely impressive" – FolkWords
"genuinely stirring stuff… there's something very exciting about RURA" – Fatea Magazine
"a brilliant fusion of the old and the new" – The Herald
"an album of its time for Scotland" – Folk Radio UK
"Despite the Dark is a truly remarkable album… RURA are definitely heading in a huge direction." – Bright Young Folk
About RURA
"One of the most exciting bands on the Scottish folk scene" (Songlines), RURA, whilst rooted in tradition, are a refreshingly contemporary act. Rugged yet disciplined, heartfelt whilst rousing and anthemic, and all-together punch-packing.
Internationally renowned for their powerhouse mix of highland pipes, whistle, flute, fiddle, bodhran, guitar and voice, RURA are one of the most sought-after bands of their generation. Steven Blake, Jack Smedley, David Foley and Adam Brown create hard-hitting, muscular, yet intricately arranged and lyrical, instrumentals to match singer/songwriter Adam Holmes' haunting songcraft – a perfected mix that has seen them rise to headline status at festivals throughout the UK and Europe.
Since bursting on to the scene in 2010, as award winners at Glasgow's Celtic Connections festival, RURA have firmly established themselves as a major force. The release of their heralded first album, Break It Up, in 2012 was accompanied by multiple award wins and nominations, and now the five-piece's 2015 follow-up, Despite the Dark, is meeting unrelentingly high praise.
RURA website: http://www.RURA.co.uk
You can listen to Despite the Dark here.
Buy a ticket for the MG ALBA Scots Trad Music Awards on Saturday 5th December in Dundee Caird Hall, start time 7pm. You'll have a great time!